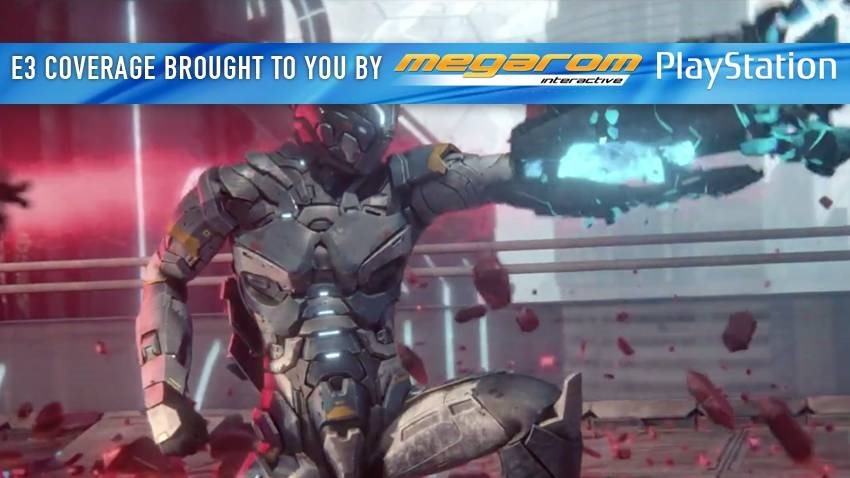 I've got a love affair with Housemarque's games. The developer happens to be the name behind two of my personal favourite experiences on the PlayStation 4: Resogun and Alienation. Two games which at first glance look like they value graphics over gameplay but nothing could be further from the truth. Visuals are intrinsically tied to Housemarque's products, going hand in hand with the core product on offer.
Games which also usually and deftly balance tight action with a frantic pace. Housemarque's next game doesn't deviate too far from that path, as Matterfall once again combines swift visuals with even quicker gameplay. It's also going to knock you on your ass seven ways from Sunday as this may just be the most challenging experience that Housemarque has ever released.
Matterfall's core concept is easy enough: It mixes together elements from Metroid and Mega Man to create a platformer that is relentless and unforgiving. There's a good dose of Outland in the DNA of Matterfall for good measure, further linking it to the Housemarque brand. It's not just the challenge or the graphics that makes Matterfall feel special however, but rather its canny use of "matter-infused" weapons that can help you manipulate smart matter within a stage that gives you a leg up on the competition.
You're going to need every trick in Matterfall's book to survive the odds of the most impossible variety then, as the assorted enemies don't hold back and vary their approach to give you a run for your money. Matterfall's real learning curve is perhaps found in the controller setup itself. For the PlayStation Experience event that I went hands-on with, Matterfall key movements were dialled into the shoulder and trigger buttons while the shooting was activated with the flick of the right trigger that also directed your loco-motion hombre.
It's confusing as you'd imagine it to be and yet…it somehow worked. It took a while for the collection of left thumbs on my hands to get to grips with how Matterfall played, but once it did then the groove was hooked in and ready to go on a spree of colourful levels. Matterfall will be out soon enough if you feel like adding to your collection of Housemarque games, as it releases on August 15.
Need more E3 in your life?
Check out our E3 2017 portal powered by Megarom Games and PlayStation
Last Updated: June 13, 2017