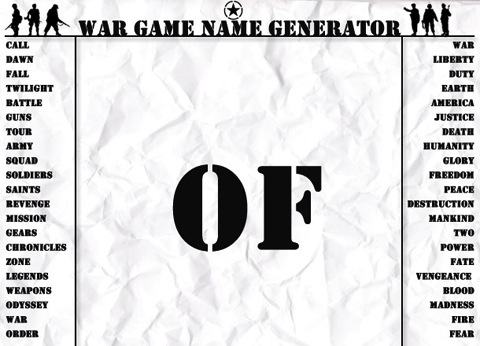 Are you just itching to build your very own war game for the Xbox 360? You are? Great!
You will then be absolutely thrilled to know that Gamespy has put up this wonderful guide on how to pick your name, your generic hero as well as cover art. But wait, there's more! Read the guide now and you will also get tips on how to lambaste your cover artwork with senseless videogame journalist opinions that are sure to quadruple your sales.
termsandconditionsapplynotforresalebatteriessoldseperately.
Hit the source link for the full hilarious guide.
Source: Gamespy
Last Updated: November 13, 2009