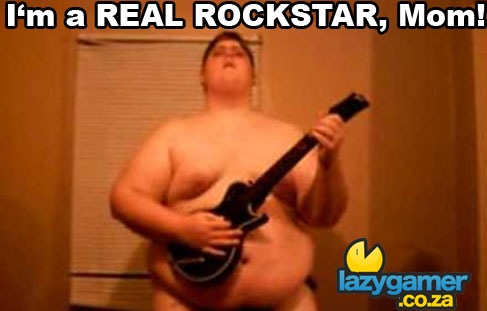 Harmonix, further differentiating themselves from Activision's Guitar Hero franchise, have announced what may be the most revolutionary service to impact the music rhythm game genre – the Rock Band Network. Set to launch sometime this year, Rock Band Network will allow large-label music artists, indie musicians and end-users alike to submit their own master songs to "Harmonix-trained freelance game developers" who will prepare the songs for use in the game.
Artists will be able to price their songs between 50 cents and $3 (USD), and will net a percentage of all sales. These songs will – subject to approval – will be available in a separate section of the Rock Band Music Store. If you've wanted to get your own music in to the game, this is your gateway, right here.
There is a caveat though; The service will only be available to Xbox 360 Rock Band users, as it makes comprehensive use of Microsoft's XNA development platform and Creator's Club. Luckily for Ps3 and Wii owners the top tracks will make their way over their respective platforms at some stage.
Hopefully these freelance guys can maintain the standard that Harmonix has set with regards to realistic yet fun note-charts, which is still the series' trump card against Guitar Hero.
See more here.
Last Updated: July 21, 2009