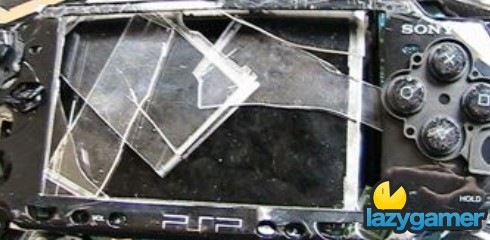 The PSP has been on life support for quite a while now and the utterly disastrous release of the PSPGo starkly showed how little Sony understands what we as consumers are looking for in a handheld.
But as we recently posted they have now at least gotten themselves a decent advertising campaign and with promises of over 40 new PSP titles before Christmas you could be forgiven for thinking their is life in the old girl yet.
And then the 3DS explodes onto front stage. The only real benefit the PSP has had over the DS family in recent years was pure graphical power with the PSP being able to render movies, top notch ingame graphics and reasonably effective audio.
The 3DS can now render better graphics, 3D movies, it has a touchscreen and obviously the ability to play 3D games without the need for glasses.
Added to that the 3DS will be receiving the standard Nintendo powerhouse titles (Mario, Zelda) along with some top notch third party titles like Metal Gear Solid, Splinter Cell, Assassin's Creed and Ghost Recon.
And then in all the excitement when you remember the 3DS also contains motion and gyro sensors which along with the built in camera enables the most impressive augmented reality you have ever experienced, and you start to see how far back the PSP has been pushed and how a new marketing campaign for a flagging console is just not going to be enough to save it.
I can't see Sony coming back from this to be honest and if I were in charge of that company I would be getting in my car and heading over to Apple, to see if we can come up with an exclusive agreement to port PS titles over to there range of gaming compatible devices.
Modnation Racers or LittleBigPlanet on the iPad sounds like a winning formula to me.
What do you think?
Resident Evil Revelations ingame screenhots
Pre-rendered or not those are awesome graphics for a handheld.
Last Updated: June 24, 2010