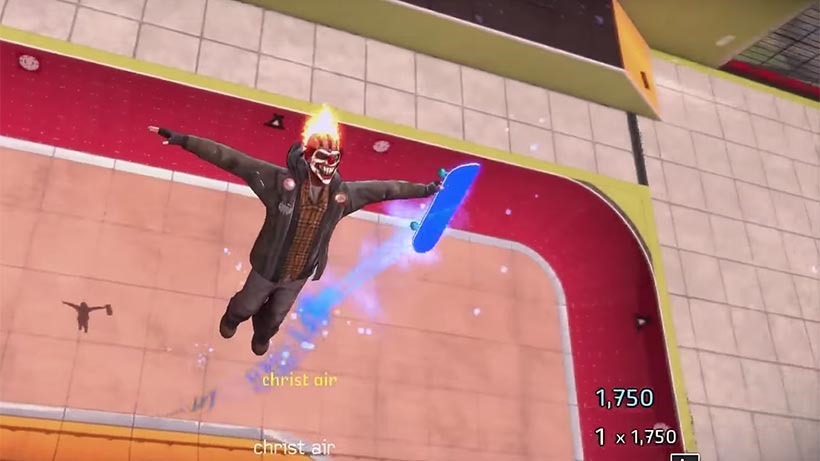 Yeah, definitely! It's not like that headline above is pure clickbait, amirite? Oh yeah, 100% facts baby! I'm all about the heads being rolled around, in a vague and surreal sense. So let's get down to it, enough waffling around. Let's see these heads roll around already!
I lied. This is all about the exclusive heads that console owners can get a taste of in Tony Hawk Pro Skater 5. Now that I've got you here and have locked the door however, let's take a look at these brain-boxes.
PlayStation 4 consumers will get the following Sweet Tooth, Sackboy and Ratchet bonus heads grafted to their skater, according to this trailer:
While Xbox One owners get Cuphead, Mugman and a Sunset Overdrive face-lift for their custom creation: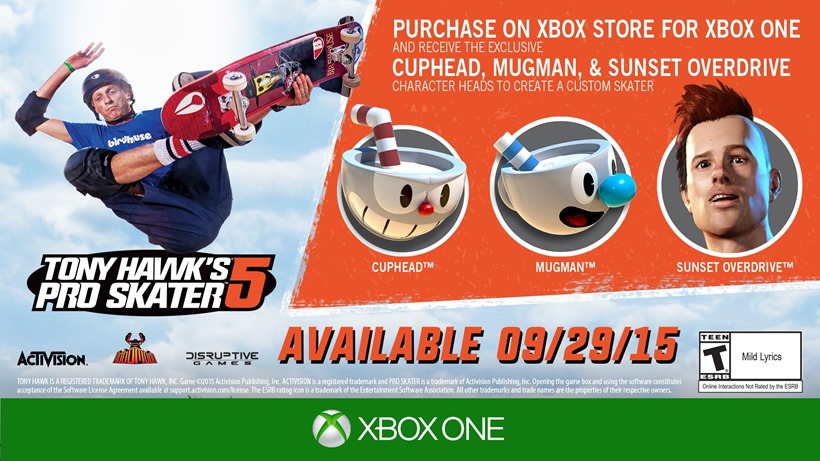 I always loved how the older Tony Hawk Pro Skater games managed to cram in secret characters that made no sense whatsoever. Cast your mind back, and you might remember unlocking Spider-Man from Tony Hawk Pro Skater 2, Darth Maul and Wolverine in THPS 3, Jango Fett in THPS 4 and Iron Man in Tony Hawk's Underground.
Of course, those characters were fictional, with other guest stars made up of real people, including the likes of Kelly Slater, Gene Simmons, Travis Barker, Kat Von D, Steve-O and Billie Joe Armstrong. It made no sense whatsoever to pull off fat tricks as the frontman of Green Day or the Blink 182 drummer, but dammit, I didn't care.
I'm hoping that Tony Hawk Pro Skater 5 will have more than just heads when the game is out, in the form of some secret characters. As an Activision property, I'd gladly play as a Call of Duty soldier, a Skylander or a Destiny Guardian even.
Last Updated: September 10, 2015