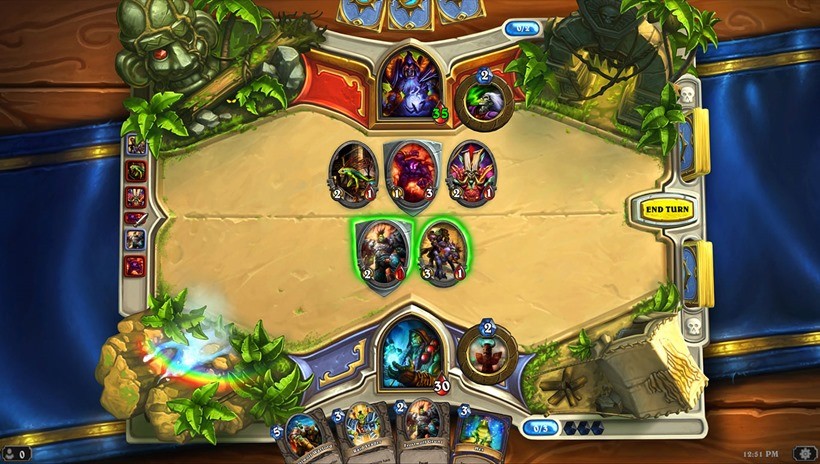 I'm not what you'd call an avid Hearthstone fan, but I have been sucked back into the game in recent months thanks to Blizzard's inclusion of Tavern Brawls. The mode features a brand new spin on gameplay every week, and I really feel like Blizzard has a lot of fun coming up with the limited time mutators that often break the game in delightful ways. But this week, Tavern Brawl is extra special.
For the first time, Hearthstone will feature co-operative play exclusive to its Tavern Brawl. The mode, called Unite Against Mechazod, will pair you up with another random player to take on Gearmaster Mechazod in a high stakes game. If either player dies, the game is over – although decks are given to you to play with so there's no fear of really screwing things up before the first draw. Still though, for a game with limited communication, it should be all sorts of confusing fun.
Blizzard have previously hinted at the possibility for co-op in Hearthstone in the future, but haven't said much beyond expressing an interest in it. The timing of this Tavern Brawl seems peculiar too, with Blizzcon set to kick off at the end of this week. Subsequently, during the conclusion of said Brawl. Could it be a nice way to warm players up to a more permanent mode introduction?
Maybe, or it could be Blizzard's designers having the weekly fun that has got me so engrossed in the collectible card game again. I'm eager to give this week's Tavern Brawl a go, and see just how hard it is to sync up to decks of cards.
Last Updated: November 4, 2015