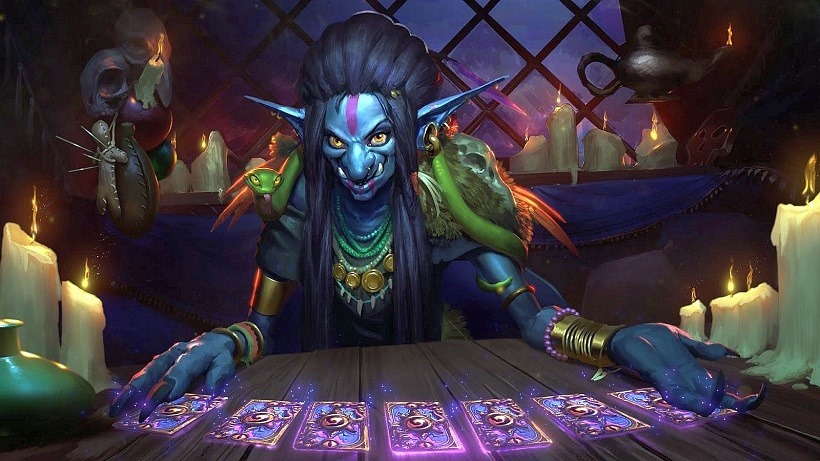 Whispers of the Old Gods, the latest expansion for Hearthstone, is coming soon – next week as a matter of fact. It'll come with a whopping 134 brand new cards for the stupidly addictive game!
Over the past month and a bit, Blizzard have been unveiling them all (in dribs and drabs I might add). With the release of the expansion being just a couple of days away however, they've now revealed them all.
Are you ready? Here's every single card shipping with the expansion…
There are some truly amazing cards there! Look, I'm not pro or anything, so I have no idea if these in particular have true value or not, but I definitely want to try out C'Thun, Yogg-Saron, and Deathwing the Dragonlord. Hell, I'd even be happy to take Cho'Gall out for a spin.
What about you? Are you excited for this expansion? It's going to cost you unfortunately, at least, if you want a good stack of Old God cards ASAP. The going price is $49.99 for 50 packs. Even though the exchange rate is looking better, that's still a lot of money. Thankfully, gold is still accepted around these here parts. 1 pack of Old God cards will cost the standard 100 gold.
On top of this, it seems there is going to be a bit of a launch bonus. According to Reddit, there are 13 free packs up for grabs when Whispers of the Old Gods launches (via PC Gamer):
You get 3 packs after logging in when the Old Gods launches.
You get 5 packs when you win 2 games in Standard. (This will be a quest)
You get another 5 packs after winning 7 more games in Standard. (Quest too)
You'll also get C'Thun for free and 2 Beckoner of Evil.
Hot damn, that's quite cool. I have 2000 gold stocked up for the launch next week. Throw in these bonus packs, and I'm already sitting on 33 stacks of Old God goodness. My body is ready!
Last Updated: April 22, 2016