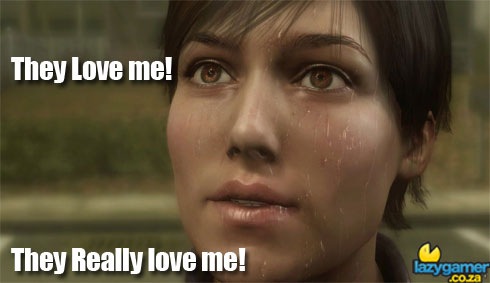 Good news for the fellows over at Quantic Dream. Heavy Rain, a flagship PS3 title and one of this generations defining experiences has sold over a million copies since its launch in February. That's over a million people who've pressed "X" to yell "Jason."
I'm happy the guys are finally getting a bit of commercial success instead of just critical acclaim. Omikron and Fahrenheit were fantastic games that were largely ignored by the game-buying public. It good to see that Heavy Rain isn't destined for the bottom of the bargain bin too.
"That was a surprise to many," said Quantic Dream's David Cage to Play3.de "since estimated sales were between 200,000 to 300,000 units. We estimate that by the end of the year, we will have sold 1.5 million copies, and are very pleased with the reception."
Cage also acknowledged that the game was far from being a guaranteed winner.
"Our game isn't an action game, it's not a role-playing game, [and] it's not an adventure. It isn't in any one genre. When you create a new, convention-busting game to the market, it's always a risk, both for the developer and the publisher."
1 million isn't a lot compared to sales of blockbuster games like Modern Warfare 2 – but considering it's a niche title that's a pretty good achievement.
Source : Gamespot
Last Updated: April 9, 2010