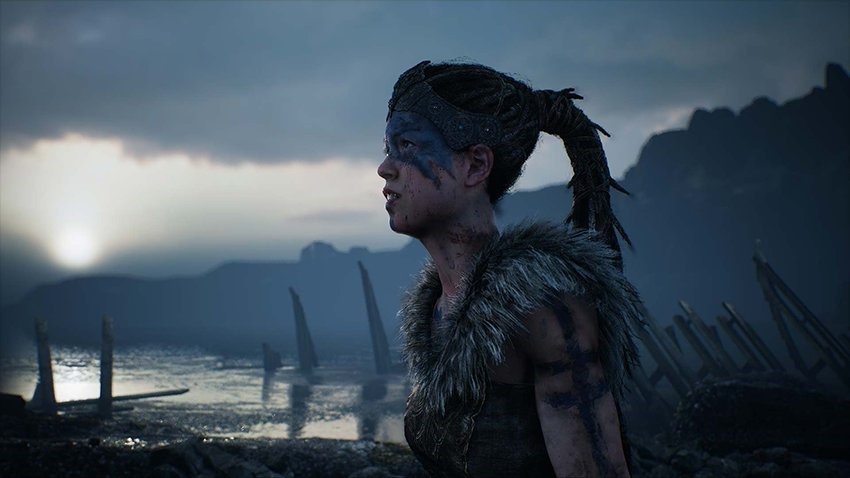 Ninja theory's Hellblade is a very good game. While I don't personally think its attempt at tackling the spectre of mental illness through videogames was as successful as many of its fans believe, it's a genuinely great action game regardless. That it even tried to deal with such a serious topic with the respect it did is laudable.
It's a hit too. The game has now sold half a million copies, says developer Ninja Theory. What makes the game interesting from an industry standpoint is that it was priced at a mid-point level, delivering a single-player experience comparable to many AAA games, at a $30 price. Importantly, it didn't cost what most AAA games cost to make, proving that there's an untapped market between cheaper games and full-priced AAA ones.
Says Ninja Theory's Tameem Antoniades, in a statement:
"The escalating stakes in the AAA retail publishing model has killed off countless independent studios like us, many smaller publishers, and is now straining even the largest of publishers. This isn't survival of the fittest but a routing of the creative base upon which this industry was built.

The future isn't written and we don't believe that the writing is on the wall. AAA will always exist but we need strong alternatives as well.

Three years ago we announced our intention to find a way to do our best work outside of the AAA retail model and have openly documented the journey in our thirty development diaries.

The final step is to share our commercial model and digital sales data for the benefit of other developers. The more data we have for alternative business models, the more developers can take informed commercial and creative risks. For the benefit of our beloved medium, we'd like to encourage other developers to share their own data as well wherever possible.

Thank you to everyone who has supported us and made Hellblade: Senua's Sacrifice a commercial and creative success."
In the release, there are a few handy-dandy takeaway points:
Over 75K pre-orders across PC and PS4 before launch.
250K units sold in the first week at $29.99.
Over $13m in revenue generated in 3 months.
500k units sold in 3 months, which puts the project beyond breakeven and into profit. Our prediction was to be at this point in 6 months from release.
Development took 3 years and with an average team size of 20.
Game sold as digital-only.
About half the sales were on PC.
Last Updated: November 22, 2017