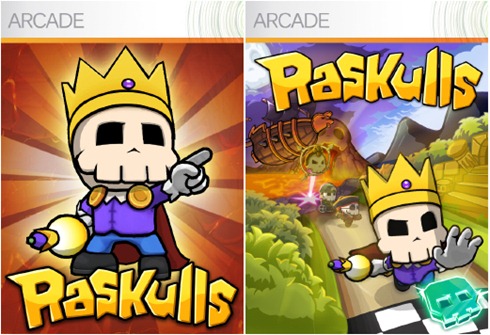 The guys over at Halfbrick studio's may know how to make an awesome XBLA game but when it comes to making a decision on the box art they have given up.
Instead they have decided to harness the power of the Internet, god help them, and have put up two different versions for the box art and have asked us to vote which one we would prefer.
Now I really though it was a no brainer and voted to Adventure King (The one on the right) and was expecting to see a pretty one sided competition, however the reality couldn't be further from the truth.
At the moment Adventure King is winning over King Superpose but by a mere 20 votes so it can really still go either way.
So please do your Internet duty and head on over to their website and vote for the box art. With your help we really can believe in the teapot.
Oh I just noticed there is a comp attached to this as well, leave them a comment on their website and you stand in line to win one of 5 limited edition King figurines. There are only 98 comments currently on that site so your chances of winning aren't incredibly slim.
Last Updated: February 18, 2010