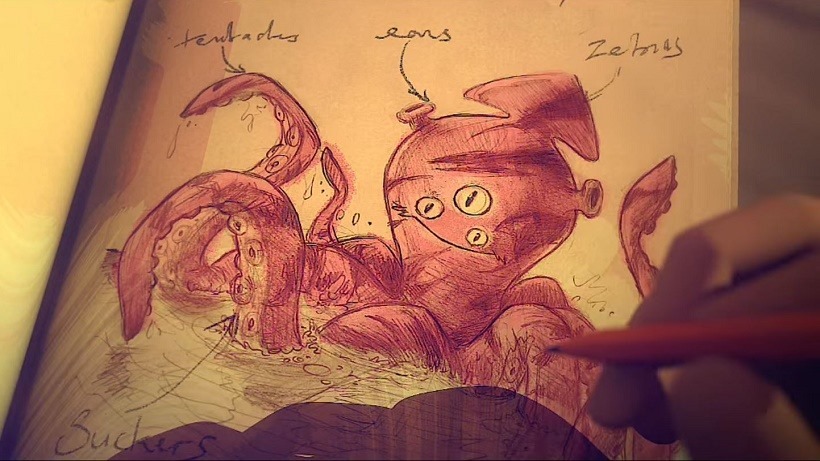 When's the last time you did something good for mankind… by gaming? Hang on, that's possible? Apparently yes, yes it is! Scientists looking to solve the riddle that is Dementia have developed a game called Sea Hero Quest, and they want you to play it, so that they can gather information that'll help them battle the mental disorder (via Design Indaba).
But first, what is dementia exactly? Dictionary.com defines it as the following…
Severe impairment or loss of intellectual capacity and personality integration, due to the loss of or damage to neurons in the brain.
According to the stats, a person falls prey to this ailment every three seconds. Meanwhile, gamers collectively spend 3 billion hours gaming each week.
What's the connection? There is none. Deutsche Telekom however, the company behind this whole Sea Hero Quest initiative, feel that all that time people spend playing games could be useful to them in battling the disease…
We are proud to present the world's first mobile game where anyone can help scientists fight dementia. We've teamed up with leading scientists, dementia experts and game developers to help create the world's first mobile game where anyone can help scientists fight dementia.

Data from every second you spend playing is shared anonymously with scientists to find out more about how everybody's brain works when they navigate, helping them to understand the early symptoms of the disease and eventually diagnose the condition earlier. Ultimately this will help us work towards a future where memories are shared, not lost before their time
According to Deutsche Telekom, two minutes spent playing Sea Hero Quest is equivalent to about 5 hours of lab based research. That's… kind of ridiculous.
So what can you do to help? Simple – download Sea Hero Quest, on either iOS and Android, and play it. That's all you need to do. Your time with it will give Scientists valuable data which they can then use in their research into dementia.
Here's the trailer for the game, which did a pretty damn good job of convincing me to hop onto this initiative. RIGHT IN THE FEELS!
Navigate Arctic Rivers, Golden Shores and Mystic Marshes (and Kano Reef coming soon, Kaano fans!), collect memories in your journal and chase magical creatures like Adorabella, Galleo and Octopoid. Collect as many starfish as possible and use them to customise your boat with a new lick of paint, a host of flags and much more!
Last Updated: May 12, 2016