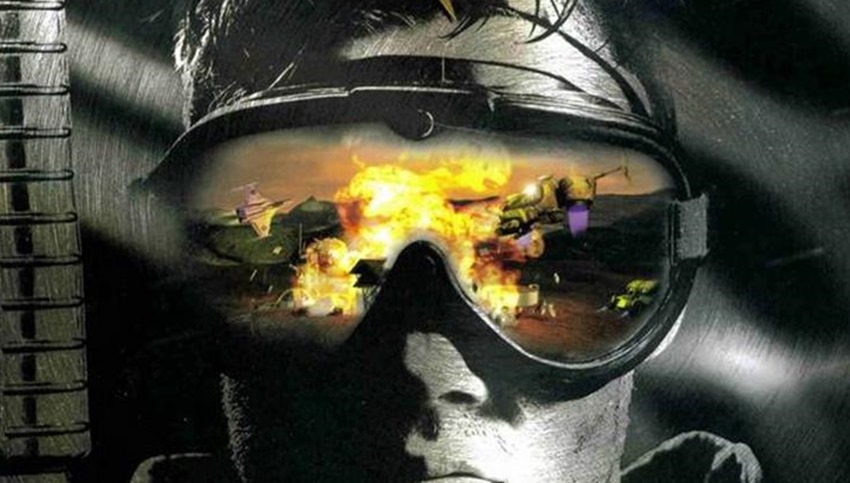 See? I can use an ampersand.
You look back at Command & Conquer , and you look back at a game that for all of its dated visuals is still impressively solid on a mechanical level. That layer of polish, of care and design that has survived through the ages and is still a ton of fun to experience today. That being said, there's a certain charm to the antique visuals of Command & Conquer , those two dimensional sprites that came from an age where high definition gaming was a pipe dream.
So how will Command & Conquer's upcoming remaster look then? Like a blast from the past according to Petroglyph games (Just like its soundstrack hells yeah). In a sneak peek at the gameplay (click below yo!), Petroglyph updated on the progress of the classic strategy title and how the development team had pulled out all the stops to retain the original art style of the classic games that kickstarted an entire genre. "As you may remember from one of the first posts, our plan is to remaster (not remake) the classic games," producer Jim Vasella wrote on the EA blog.
Creatively, this means our guiding light has always been to remain authentic to the original feel, and we're constantly on the lookout for ways to achieve that goal. When we recovered the source code to C&C Tiberian Dawn and C&C Red Alert, this gave us a viable avenue to accurately match the core gameplay, feel, and signature look of the legacy titles. We felt the 2D style was the best way to bring all these elements together, and ultimately achieve the authenticity we were looking for.

It's been wonderful to see the passionate, artistic care taken by Lemon Sky and the team with this creative approach. Lemon Sky has re-concepted, re-modeled, and re-animated every gameplay asset from scratch – examples of which you've seen with the Construction Yard and Tesla Tank. Once it reaches the final stage as seen in those previews, we render and export the assets in 2D so they lineup frame for frame with the original visuals. In some cases like the Grenadier, this can mean over 600 frames for a single unit.

This creative process has allowed us to modernize the game assets as you originally imagined them, and stay true to the gameplay you've known and loved for 25 years.
The added bonus here is that Petroglyph was able to leverage the experience of its seasoned development team to create a remaster that'll allow you to flip between new and legacy graphics on the fly. "In addition to the authenticity, we're excited to reveal an extra benefit of this 2D approach is that Petroglyph has been able to utilize their deep familiarity with the source code to enable the real-time switching of Legacy / Remastered graphics in Campaign missions," Vasella explained.
This means at any time when playing a Campaign mission, you can tap a single key to smoothly toggle between the original assets at 320 x 200, to the Remastered assets up to 3840 x 2160. Playing with this toggle over the past several months has been a true joy, and we believe will be one of your favorite features in the Remaster. Along with the real-time toggling, you'll have the ability to zoom the camera to take in all the high definition detail, with an effective zoom distance between the DOS and C&C Gold camera heights.
I'm excited for two reasons: I freakin' adore classic visuals given a high definition upgrade and I'm looking forward to being able to run this game in its legacy mode on a laptop that is starting to show its age. Win win!
Last Updated: October 24, 2019