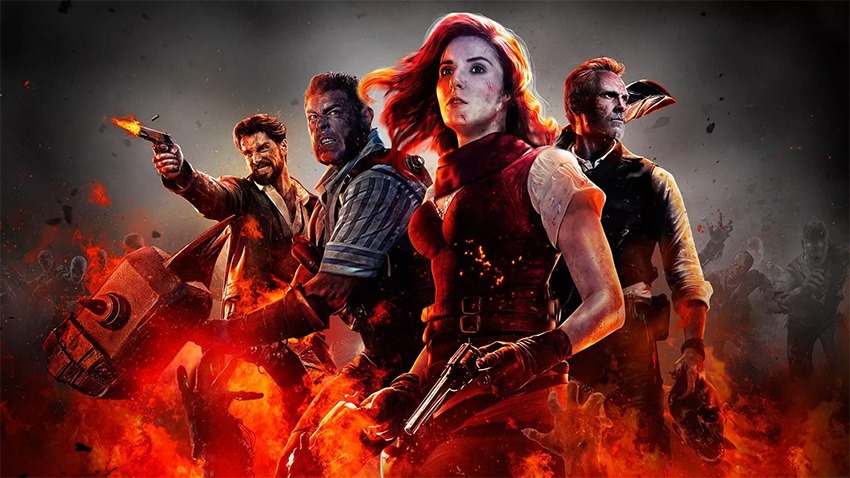 I have a bit of a love/hate relationship with Call of Duty Zombies. It's a heck of a lot of fun, but it's also convoluted and confusing. The once superfluous mode added to the terribly underappreciated World at War has become a staple of the series with its own rabid fanbase who love figuring out its secrets while mowing down hordes of the undead. This year, it's one of the main pillars of Call of Duty Black Ops 4, which ditches the traditional single-player campaign to instead focus on traditional multiplayer, Battle Royale and the Zombies mode.
It does mean that zombies is being given a little more love and attention, and will launch with three full story-based Zombie experiences when the game launches on PC, PS4 and Xbox One on October 12.A new trailer for the game takes a look at two of those; IX and voyage of the dead.
Zombies will come with a built-in tutorial, better customisation, difficulty levels and a Zombies rush mode that removes many of the world mechanics to deliver an old-school horde mode.
Scarlett Rhodes is out to solve her eccentric father's mysterious disappearance. With the help of three loyal outcasts, she'll fight waves of the undead and uncover a prized relic wielding an extraordinary power that threatens all of humanity.
Call of Duty: Black Ops IIII delivers the biggest day-one Zombies offering ever with three full experiences at launch: IX, Voyage of Despair, and Blood of the Dead. With an exciting new adventure and a brand-new cast of characters, Call of Duty: Black Ops IIII's Zombies will feature the deep gameplay and Easter eggs that its fans have come to expect.
Call of Duty: Black Ops 4 is coming PC, PS4 and Xbox One on October 12. There's a beta coming next month, with a Blackout beta the following month.
Last Updated: July 18, 2018