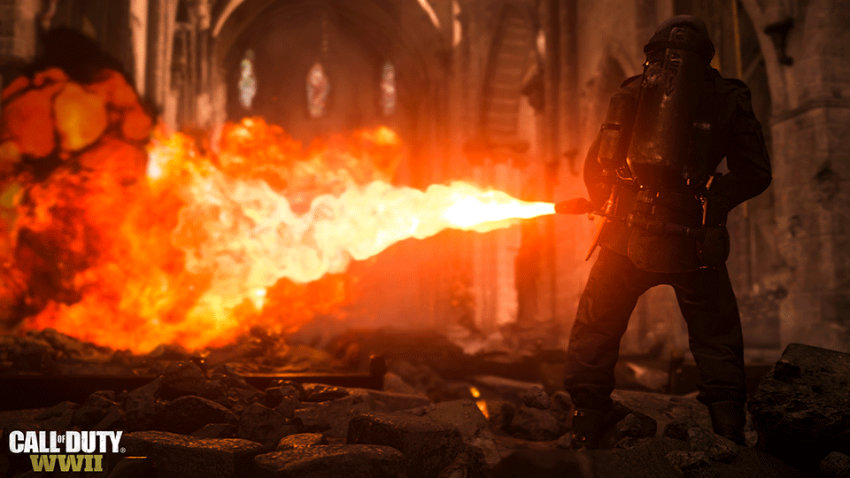 Beta testing isn't just for developers to see if their game/servers work anymore. It's replaced traditional demos as an opportunity for players to get a feel for the game prior to launch. Granted, Beta access is typically only granted to those who have preordered the game, but that's besides the point. Are you keen to get first crack at Call of Duty: WWII? It's coming in August and September.
If you're on PS4, you'll get access to two weekend of Beta (Xbox One will get only one). The first weekend is from 25-28 August from 18:00 BST (7pm for us here in SA). The second weekend will let in Xbox One players as well, running from 1-4 September.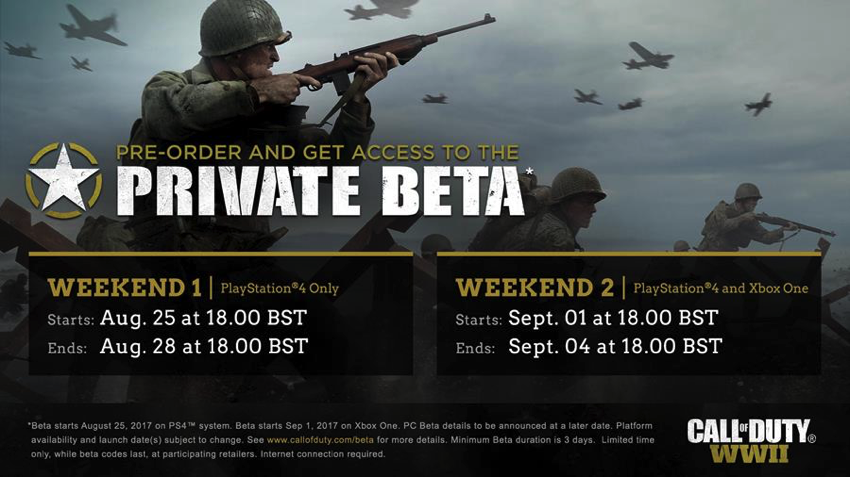 The Beta is only open to those who pre-order the game, so you'll want to hit up this page now if you want to join in on the Beta. Darryn has gotten some time with Call of Duty: WWII at E3 and he had this to say about it.
It's the maps that really sell this Call of Duty game though. You're not just waging war in the sands of a French beach or a small hamlet in Europe that has found itself devastated by constant bombing runs. These are warzones within warzones as the action rages on all around you, as Sledgehammer Games had to walk across a fine line of creating a map that was both authentic and challenging.
Call of Duty: WWII launches 3 November 2017 and is taking us back in time, just like fans have been asking for years. It also sounds pretty impressive this year, and looks absolutely amazing. In case you've already forgotten, here's the latest trailer. I swear, the music alone does it for me, but the visuals are also making my eyeballs bleed for more.
Last Updated: June 15, 2017