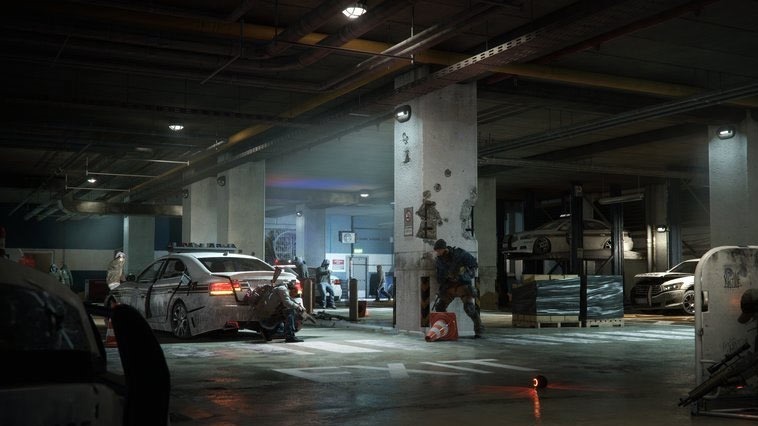 The Division is probably one of the more interesting and intriguing things to come out of Ubisoft for a while. For starters it doesn't have any towers you need to climb to unlock bits of the map, which already makes it a little more unique than the rest of the cookie cutter stuff coming out of the grand French publisher.
When we played the recent closed beta, we walked away impressed, particularly excited by the prospect of the Dark Zones.
"These zones, of which two are open in the beta, are where you'll spend a lot of your time hunting for loot. Hop over a fence, travel through a checkpoint, and you're seamlessly connected to the world of other players and PvP. It's a world of hostility as no one can really be trusted, littered with high level NPCs to draw loot from and sometimes use to get away from potential attackers."
The actual story mission in the beta was a bit on the dull side, and only gave a glimpse of what we might expect. The game goes in to open beta today (on the Xbox One at least), bringing with it a new mission and more Dark Zones.
Here's when you can jump in to the open beta, which you should already have downloaded if you want to get in.
Start time for Xbox One players: Thursday, February 18 – 9am GMT / 10am CET / 1am PST / 4am EST. That's 11am today local.
Start time for PS4 and PC players: Friday, February 19 – 9am GMT / 10am CET / 1am PST / 4am EST. That's 11am tomorrow.
Mayhaps we'll see you in the Dark Zone this weekend. We're jerks, and will try steal your stuff.
Last Updated: February 18, 2016