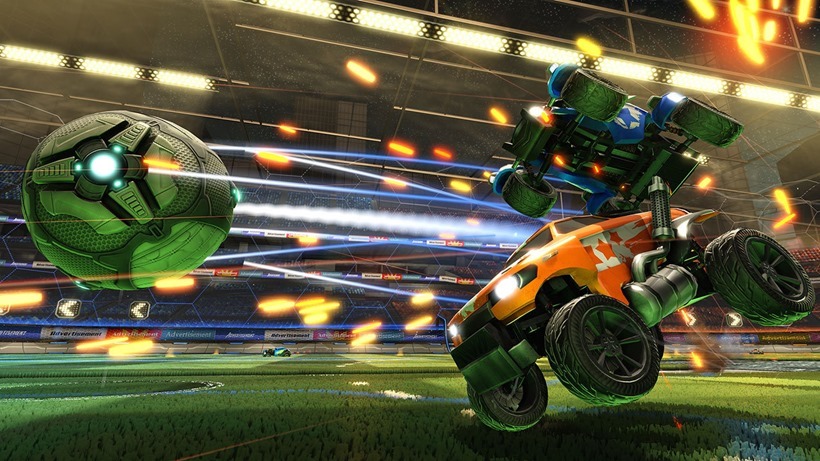 There's a new patch on the way for the addictive VROOM VROOM title, Rocket League. Scheduled for release sometime in February, the update will include some neat new cosmetics, but also, and more importantly, a brand new and improved season.
So what's changed exactly? How will season 2 for Rocket League differ from the first? Psyonix have detailed all the important stuff in a new post on the game's Steam page. Here's a quick breakdown…
We've renamed ranked play "Competitive Matchmaking," which will be tagged in the Playlists menu to differentiate them from casual matchmaking.
In addition to the fresh playlists tags, we're also removing Rank Points for Season 2. In the new season, all Divisions are based on your Skill Rating to remove the confusion of two points systems.
We have replaced the ten Season 1 Divisions (Bronze I/II/III, Silver I/II/III, Gold I/II/III, and Platinum) with 12 new ones, especially tailored to Rocket League.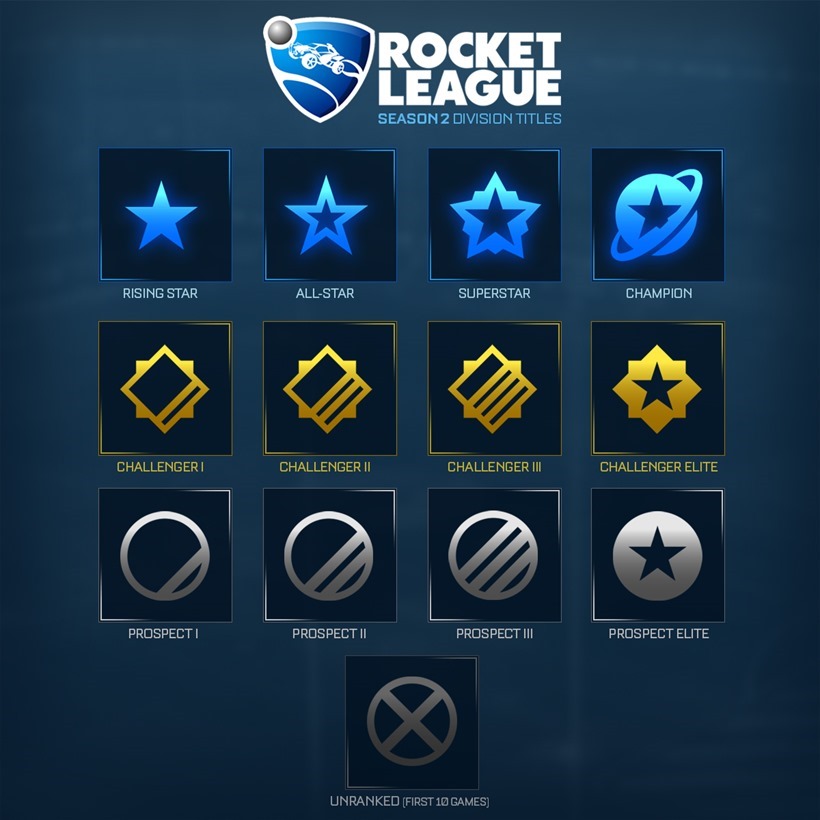 What I really like about this new season is that there is no need to start all the way from the bottom. This time around, placement matches will be played instead, so players can be ranked and placed accordingly. Don't worry about losing your epic rank if you worked hard in season 1 – that'll be taken into account too.
When starting Season 2, all players must play ten placement matches to determine their Skill Division. Skill data will also remain from Season 1, so existing players don't have to start over. Your final division placement will be heavily influenced by your Season 1 Skill Rating.
Skill Divisions will be visible on the end-game scoreboard, so you can see what division your teammates and opponents were in. However, you will no longer see a numeric representation of your skill or rank, just your current division icon and name.
Promotion and Demotion between divisions works differently than before. You will be promoted into a division after your skill has risen consistently to the next division up. Once promoted, you won't risk immediate demotion for losing a game or two.
The only thing I'm worried about, and it's something I've seen others concerned about in the comments of the post too, is that this new ranking system seems a little too familiar to that of Counter-Strike: Global Offensive. In Valve's shooter, rank is determined by some magical invisible number that players never get to see. Ranking up or down is always a surprise, and very hard to gauge or keep track of.
I really hope that Psyonix don't have that in mind for Rocket League. Season 1 at least showed players what their progress was on the road to platinum. I hope the same applies in season 2, at least to some extent.
What do you think though? Are you happy with what's coming to Rocket League?
Last Updated: January 25, 2016