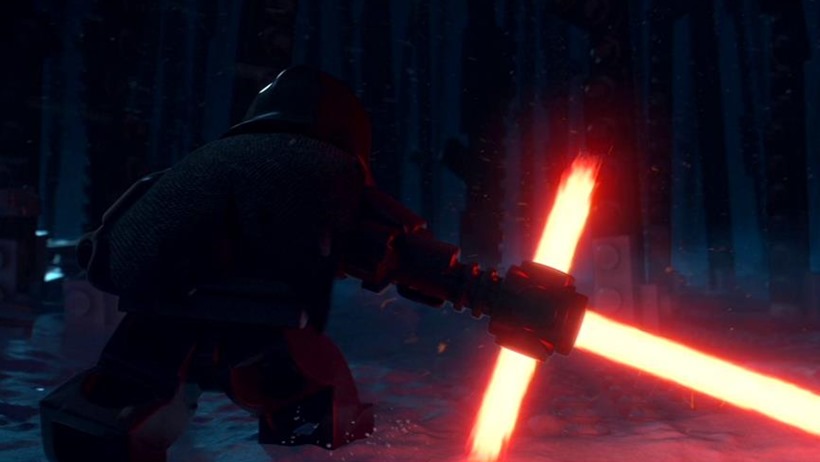 Star Wars: The Force Awakens has currently made the kind of cash that was last seen in The Wolf of Wall Street. Cash generated not only from ticket sales, but moichendisin' as well. That's where the true power of Star Wars has always been, in a merchandising arm that is more powerful than a fleet of gold-plated Death Stars.
So it's not exactly surprising to hear that a LEGO adaptation of the Force Awakens is on the way. Thanks to the Xbox store prematurely listing LEGO Star Wars: The Force Awakens, the cat is out of the bag. Why would you put a cat in a bag? That's terrible man. Anyway, here's the official synopsis and a bunch of screens for you to peruse through, before the actual official announcement at 4PM today. You snooze, you lose:
The Force is strong with this one…The No.1 LEGO video game franchise triumphantly returns with a fun-filled humorous journey based on the blockbuster Star Wars film. Play as Rey, Finn, Poe, BB-8, Kylo Ren, Han Solo and the rest of your favourite characters from the movie! In LEGO Star Wars: The Force Awakens, players relive the epic action from the blockbuster Star Wars : The Force Awakens film, retold through the clever and witty LEGO lens.

The game will also feature exclusive playable content that bridges the gap between Star Wars Episode VI: Return of the Jedi and Star Wars Episode VII: The Force Awakens. LEGO Star Wars: The Force Awakens also introduces Multi-Builds and Blaster Battles to the LEGO video game universe. With Multi-Builds, use available LEGO bricks to open up new paths, then break them apart and build them again to open up another!

During Blaster Battles, use your surroundings as cover to stand against the First Order.
Sounds fun, and actually different. Of course, it'll most likely be almost exactly the same as other LEGO games. Which isn't actually a bad thing, as The Force Awakens is almost exactly the same as the first Star Wars film. Current release date for LEGO Star Wars: The Force Awakens says 28 June of this year. To infinity and beyond then.
Last Updated: February 2, 2016