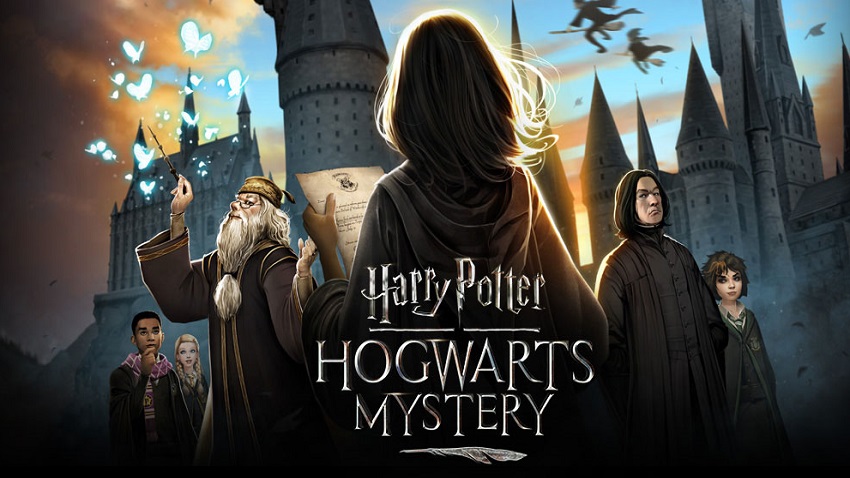 I remember being depressed for weeks after I finished watching Deathly Hallows – Part 2. My naive mind thought that the saga was over, and that a part of my formative years was over for good. I should have had more faith in capitalism, because the Harry Potter franchise keeps on expanding and continuing. A promising area is the smartphone game Harry Potter: Hogwarts Mystery. The first teaser trailer recently apparated into existence, and you have been invited to check it out.
The title is currently in development at Jam City and will be published by Portkey Games, a wing of Warner Bros. dedicated to the Harry Potter franchise. The most exciting selling point for Hogwarts Mystery is that this is the first game in the Harry Potter universe that allows players to create their own character. Your witch or wizard enrolls in the iconic Hogwarts School of Witchcraft and Wizardry to take classes, study magic, and interact with characters from the films and novels. If the thought of this doesn't engorgio your patronus, then perhaps you're not in the target market. Here's the first look at the game, in the form of a short teaser trailer.
In case you can't watch it, the trailer reveals very little of actual gameplay. The graphical style is reminiscent of The Sims, which is acceptable considering this will be a mobile title. The trailer also shows off a few of the Hogwarts professors you can learn from, and it looks as though players must manage social links by making friends and rivals. Oddly, the only segment of actual gameplay footage showed off what looked like a minigame of Gobstones. The official website doesn't shed much more light, but it does reveal the game takes place some years before Harry arrives at Hogwarts.
Now, bear with me here. The game sounds like a pretty cool concept, and it should be an easy sell to smartphone users. However, just imagine if the Harry Potter license was handed over to Atlus and turned into a Persona game. They've proven they're basically masters of high-school RPGs with intensely stylish combat, and they could give the concept all the love it deserves.
Until that happens, Harry Potter: Hogwarts Mystery will launch for Android and iOS devices at some time in 2018, and Pre-registrations have opened on the official website. And don't forget about the other mobile offering from the developers of Pokémon GO, Harry Potter: Wizards Unite, which is still a little shy on the details front.
Last Updated: January 19, 2018