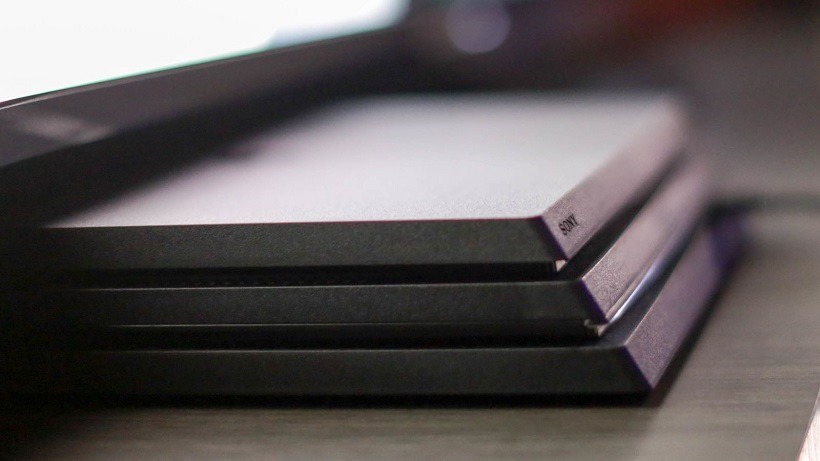 The PS4 Pro is less than a week away for launch, and I must admit Sony has somewhat shifted my perception on it. The reveal event back i September was abysmal, failing to properly communicate what the system was really about (and, more importantly, who it was really for). There are still some lingering questions about that, but at the very least Sony has taken out some of the legwork required to get a firm understanding of the system. That's in part thanks to a greater focus on what games will do with it. And, which games will be doing anything at all.
Sony has revealed the full list of titles that will be taking advantage of PS4 Pro in some way next week, and it's a little more extensive than I had hoped. The degree to which games take advantage of the additional power still varies wildly. But if you're hoping to see some sort of PS4 Pro advantage, this are the games to show it off:
Battlefield 1
Battlezone
Bound
Call of Duty: Black Ops III
Call of Duty: Infinite Warfare
Call of Duty: Modern Warfare Remastered
Deus Ex: Mankind Divided
Dishonored 2
Driveclub VR
EA Sports FIFA 17
Firewatch
Helldivers
Hitman
Hustle Kings
inFamous: First Light
inFamous: Second Son
Knack
Mafia III
Mantis Burn Racing
Middle-earth: Shadow of Mordor
NBA 2K17
Neon Chrome
Paragon
PlayStation VR Worlds
Ratchet & Clank
Rez Infinite
RIGS: Mechanized Combat League
Rise of The Tomb Raider
Robinson: The Journey
Smite
Super Stardust Ultra
The Elders Scrolls Online: Tamriel Unlimited
The Elders Scrolls: Skyrim Special Edition
The Last of Us Remastered
The Last of Us: Left Behind
The Playroom VR
Thumper
Titanfall 2
Uncharted 4: A Thief's End
Until Dawn: Rush of Blood
Viking Squad
Wheels of Aurelia
World of Tanks
XCOM 2
That's right – still no Bloodborne. Cry to the sun. Or is that the other game?
One thing that some PS4 Pro titles are doing is giving players to choice to channel where they want the extra power to go. Rise of the Tomb Raider, for example, gives you three options. You could push for a native 4K resolution, higher framerates at upscaled 4K or enhanced visual at 1080p. Jonathan Blow's The Witness is similar, giving players the choice between native 4K or bumped up framerates. This not only gives players choice (which is always a good thing), but it shows how the PS4 Pro can also be used without a 4K TV to enhance your games.
And that's really what the PS4 Pro needed. A reason for people to buy it without the requirement of purchasing a TV that was double (and often triple) the price of the console itself. I'm hoping more games take their Pro support to this degree, but for now if you've got a pre-order locked it, you shouldn't be too disappointed.
Last Updated: November 4, 2016