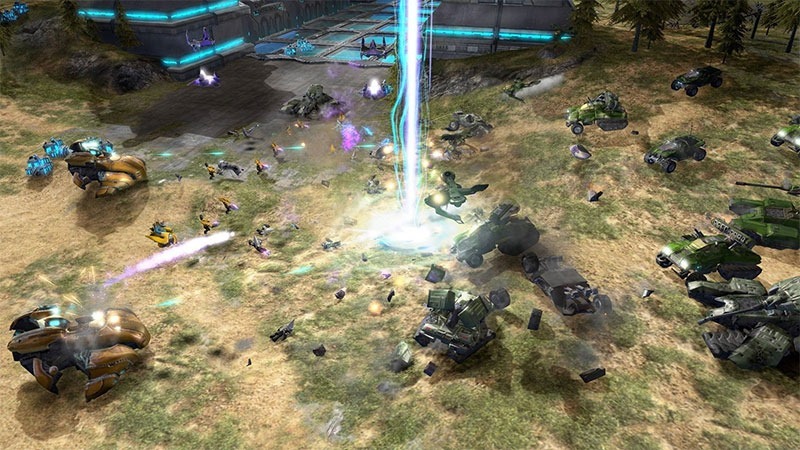 Halo Wars was one of those things that really shouldn't have worked. And because it was such an odd idea, it was largely ignored. It's a pity, because it really was an excellent game that managed to successfully bring the RTS to modern consoles.
Its premise is intriguing enough that we'll be getting a sequel. Halo Wars 2 is coming to Xbox One and Windows 10 in February next year. Like all of Microsoft's other games, it'll be a Play Anywhere game, which means that you need to just buy it on Xbox One digitally, and you'll get it for PC too – where you'll be able to use a mouse and keyboard to play the game instead of a controller, as RTS games should be.
It follows the events of Halo 5 and will let you construct bases and amass armies of Spartan troops.
"An all-new enemy threatens the Halo universe and the only thing standing between Armageddon and humanity is the brave crew on board the Spirit of Fire.

Halo Wars 2 delivers real-time strategy at the speed of Halo combat. Get ready to lead armies of Spartans and other Halo fighting forces like Warthogs, Scorpions and exciting new units in a brutal war against a terrifying new enemy on the biggest Halo battlefield ever. "
Some new campaign cutscene footage has been extricated from a recent Twitch stream from RTX, showing of some of the game's in-between mission exposition. If you played the last Halo Wars on the Xbox 360, you'll know that that was a particular highlight, so there's a lot to live up to.
And for a better look at what the game will be like, a look at the game's E3 trailer
Last Updated: July 5, 2016