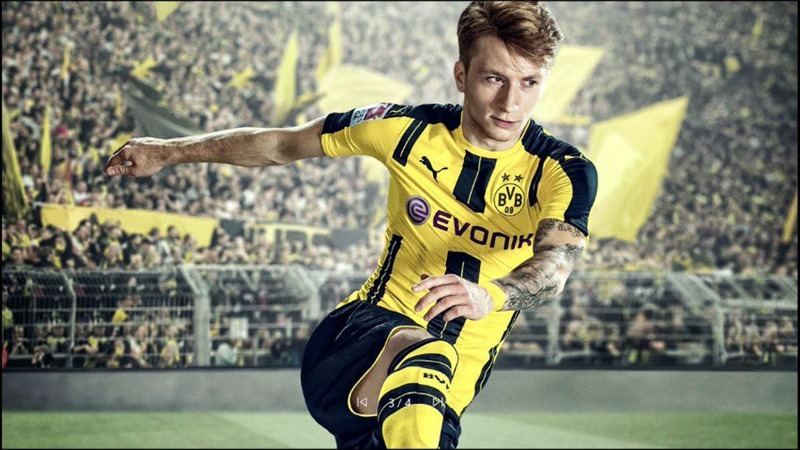 Tomorrow, PES 2017 is out for fans of Konami's brad of digital football. Built using Kojima's favoured Fox Engine, it looks like this year's PES is aiming for the incredible. When we saw the game at E# this year, it had already made some massive improvements over last year's formula – especially where ball control is concerned.
"I think it's difficult for the likes of Konami and EA to continually improve on football games each year, but I must admit that PES 2017 feels like a dramatic step forward already. There's a sort of responsiveness that I now know has been lacking from previous titles, and it's going to be difficult to go back to them now. No matter where I was on the pitch I always felt in complete control of my player and the ball – even when I was fumbling simple passes and struggling to get some of the finer dribbles working to my tempo."
That said, if Pes isn't to your liking but you need some digital football, EA's FIFA 17 is getting a demo tomorrow. What a coincidence. Yes. Anyway, if you were wondering what the demo gives you access to, wonder no more.
According to EA, here's what you can expect in the demo:
GAME OPTIONS

For the first time ever in FIFA, live your story on and off the pitch as the Premier League's next rising star, Alex Hunter. You'll have the opportunity to play a select experience in The Journey which will be limited to playing as one of the world's top clubs Manchester United.

Kick-Off

Own Every Moment in FIFA 17 gameplay to experience complete innovation in the way players think and move, physically interact with opponents, and execute in attack to put you in complete control of every moment on the pitch.

Skill Games

As the Kick-Off matches are loading, play brand new Skill Games that are included in the FIFA 17 Demo. You'll be able to enjoy 4 Single Player Skill Games and 3 of the brand new Multiplayer Skill Games that will be available in FIFA 17.

PLAY AS WORLD CLASS CLUBS

There are 12 top clubs included in the FIFA 17 Demo that you'll be able to play as in Kick-Off.

Manchester United
Manchester City
Chelsea
Real Madrid
Juventus
Inter
Paris Saint-Germain
Olympique Lyonnais
Seattle Sounders
Bayern München
Tigres U.A.N.L. (MX)
Gamba Osaka

STADIUMS

The FIFA 17 Demo will include 3 authentic stadiums. These will be available to play in Kick-Off.

CenturyLink
Stamford Bridge
Suita City Football Stadium
This year's FIFA is being built using the same engine that powers Battlefield, Frostbite – and also brings with it a single player story campaign. Both of those new features, however, are only available to those sporting current-gen consoles. While the demo will be available to PS3 and Xbox 360 owners, those features won't be.
Last Updated: September 12, 2016