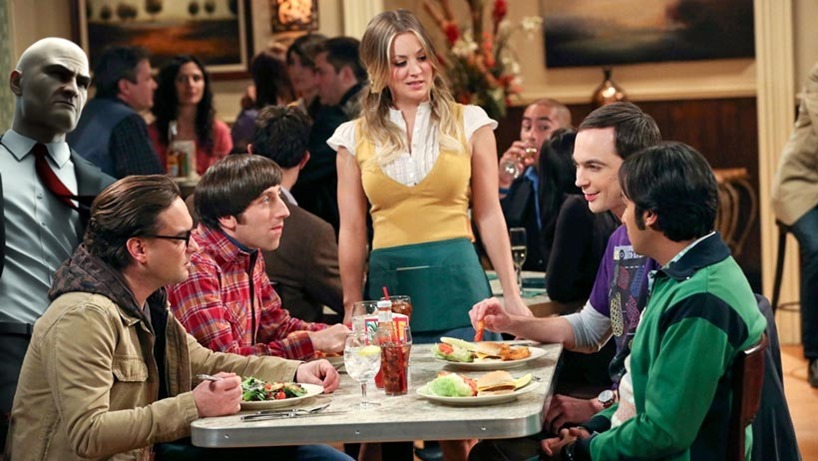 Hitman, a video game starring a baldy bastard as he attempts to make barcode neck tattoos relevant again – using extreme prejudice to do so – won't be popping up this year.
Instead, Agent 47's iconic chromedome will be pitching up on March 11 of 2016, as IO Interactive look to add more content to a game that will rely heavily on an episodic future to sustain long-term interest.
It's an interesting experiment, one based on fans having enough good will and faith in the franchise to buckle down and toss a recommended retail price at the product and wait out the future mission releases. So what does your cash actually get you?
According to IO Interactive and their new fancy infographic, the launch version of the game will include three locations and six campaign missions set in Paris, Marrakesh and Sapienza. Also, 800 targets to snuff out in Contracts mode, weekly promoted creations from the community and time-limit assassinations.
From that release date on, there'll be a new monthly contract released through April to June that will add new weapons, missions, disguises, Contracts and more to the game. Players will get Thailand in April, a USA stage in May and Japan in June.
Still, there's a big assumption of quality here for shelling out the full price for the game, right? I mean, it's the season pass idea, taken to the extreme. And here's where things get interesting.
Hitman will also release in several price flavours. Beyond the full game and beta at the RRP of $59.99 (Or around R346 789 according to the markets right now. Thanks Zuma), there is also another option:
An introduction pack which will set you back $34.99 and only includes the launch content, with the upgrade to the full version costing an extra $29.99. I like that idea, which makes a lot more sense to me.
I don't like the fact that upgrading means shelling out an extra $5 for the game if that route is chosen, but the idea of paying a fairer price for what you get does appeal to me. Anyway, here's that fancy infographic that I mentioned: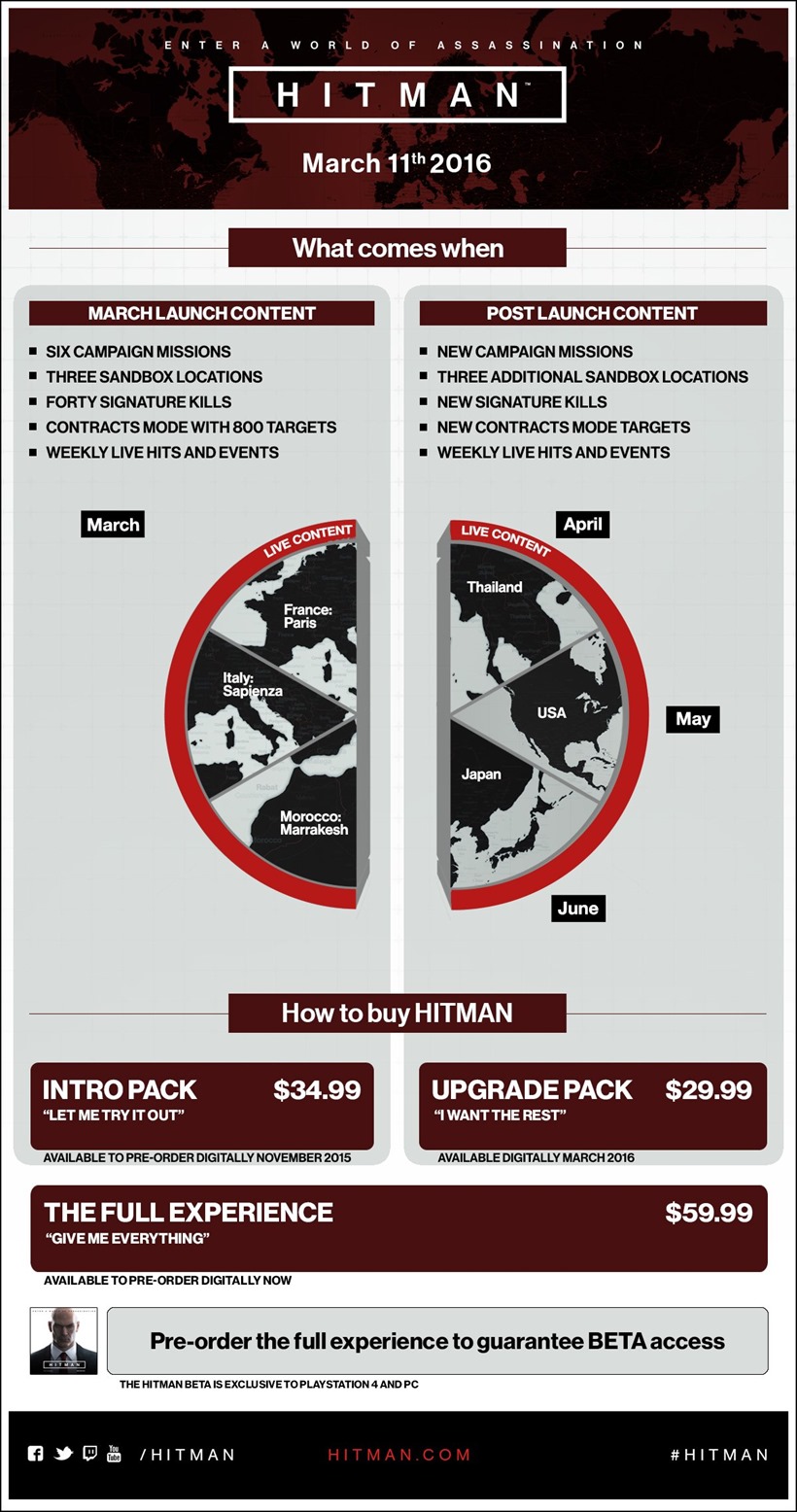 Hitman will be taking on a contract, for PC, PlayStation 4 and Xbox One. Still, when you have to explain the sales model of your game, maybe you need to be more introspective, than infographc…y
Last Updated: September 30, 2015