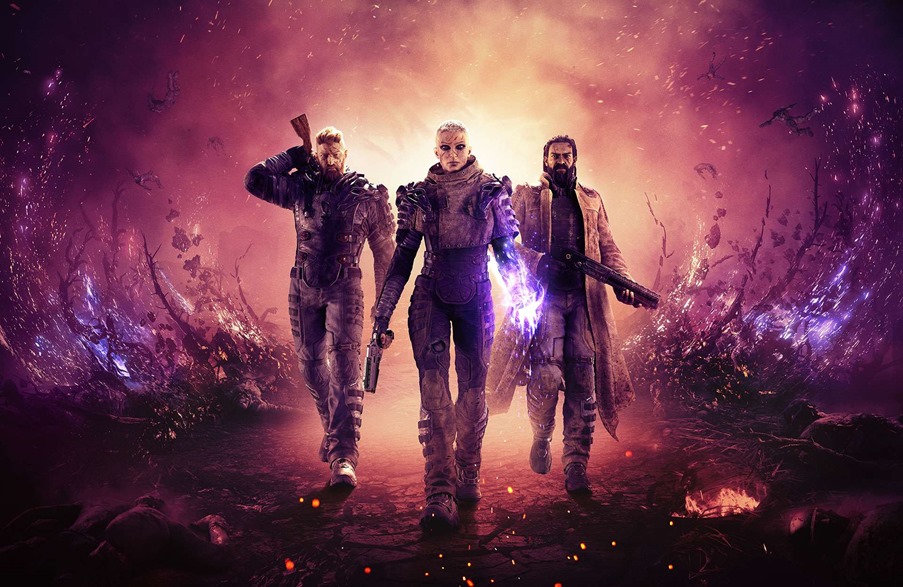 The first quarter of this year has been relatively dry on the big blockbuster side of gaming, but that drought is getting some much-needed AAA rainfall next week! People Can Fly's very grim and somehow also very silly Outriders arrives on April 1, and as you'd expect, you'll really want to have your internet connection ready to rock and possibly roll on launch day.
The day one patch for Outriders will have the usual fixes for all manner of bugs that sneaked past the fellas and started nesting in the 1.0 build of the game, with balancing changes for gear, enemies, and loot drops being included in this update. Other changes include cross-play being on by default on PC, with console players receiving the feature in a future update.
The cover system and travel voting systems have been tweaked and you can expect performance hiccups to be met with the patch asking those glitches if they've seen a pink unicorn. Trust me, it works. Here's the full list from PCF on what you can expect on day one:
Many bug fixes and improvements, with a particular focus on the latter sections of the game.
Performance improvements for pacing/stuttering that was observed during the demo
Camera Smoothing improvements for cutscenes and dialogues. This should reduce the camera shake that some players are struggling with.
Cutscenes/dialogues frame rate improvements
PC cutscenes will have the option to choose from 30, 60, 90 and 120fps
Xbox Series X|S and PlayStation 5 cutscenes will be locked to 60fps
Xbox One and PlayStation 4 cutscenes will remain locked to 30fps
So when exactly can you get the game? Well good news chums, because pre-loading is just around the corner, with launch times adopting a rolling midnight process. Which means the Australians will be adopting a very smug look on their faces again.
Outriders Pre-loading times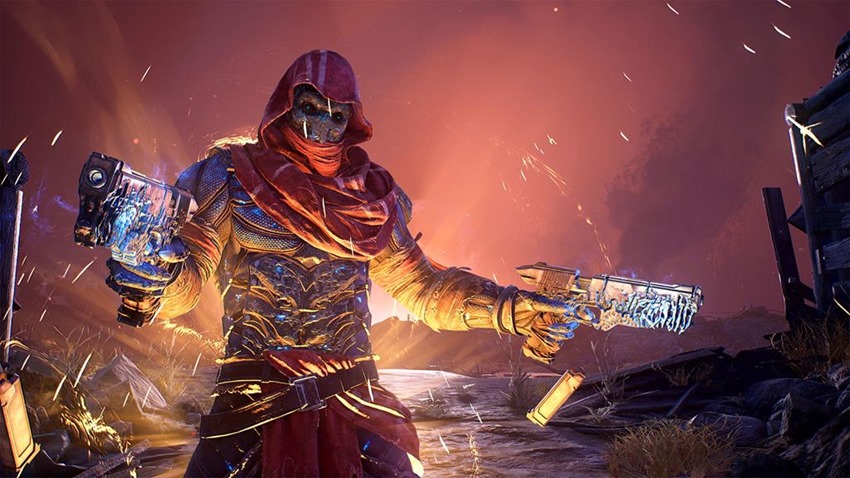 Xbox – Pre-loading will be live today.
PlayStation Platforms – Pre-loading will begin 48 hours in advance of release time.
Steam – Pre-load options are still being determined and news about the possibility of it will come next week.
Epic Game Store: Preloading is not currently possible.
Outriders Launch Times
Rolling Midnight Unlock for Consoles:
Consoles (Xbox and PlayStation) will unlock at midnight on April 1 for your specific country.
For the USA, this means midnight EDT April 1, which is 9pm PDT on March 31
Unified single global time for PC & Stadia:
The platforms will release on April 1 at 5pm BST /9am PDT
These platforms can only release at a single time globally (this is due to how their stores are set up)
Here is a countdown that will help you understand how long to go in your specific region.
This time is the standard PC release time for Square Enix and has been carefully chosen to ensure that the maximum amount of support and partner staff are on hand to deal with any launch day issues.
The demo for Outriders is still live, so you can give that a go if you want a chunky taste of what to expect from the game. Plus, you'll be able to carry progress over from it back into the main game. Outriders will be a day one launch title on Xbox Game Pass for Xbox One and Xbox Series X|S, but it'll also be available on PC, PS4, and PS5.
As for which class is the best? I recommend Devastator and Trickster. The first one is basically an Earthbender from Avatar who has unlocked the magma-bending sub-branch of power, whereas the latter can literally slap you into old age and dust.
Last Updated: March 26, 2021