Tekken 7 is out, and for fans of the series it's just about everything they could have wanted. Unless they wanted a genuinely engaging single player mode, that is. Tekken 7 is a very good fighting game though – and it's obvious that many, many of you wanted a copy of this game.
Thankfully, our pals at Megarom gave us a much sought-after Collector's Edition of the game to give away. Here's who won it…after we remind you what was in it.
Discover the epic showdown of the long-time clan warfare between members of the Mishima family with the TEKKEN 7 Collector's Edition. Powered by Unreal Engine 4, the legendary fighting game franchise fights back with stunning story-driven cinematic battles and intense duels that can be enjoyed with friends and rivals. With TEKKEN 7 Collector's edition, increase the thrill of the fight and receive the following content: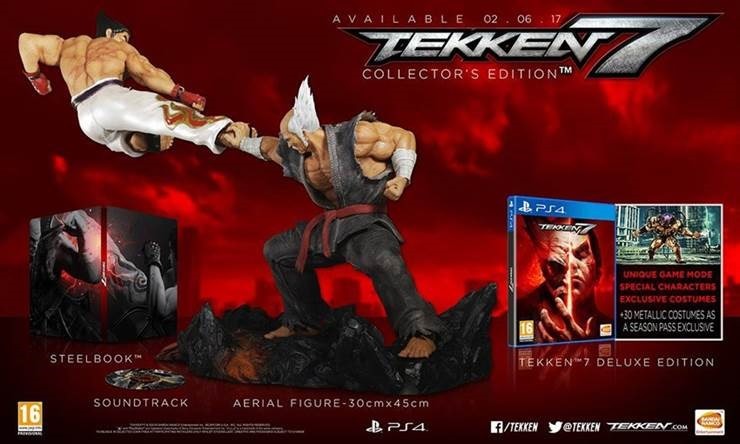 TEKKEN 7 Game
Season Pass including two special playable characters, a new game mode and hundreds of additional costumes
Aerial Figure of Heihachi and Kazuya trapped in their endless fight
Steelbook Case
Original Soundtrack Disc
Collector's Box
As for the winner? Well, the robots have decided it's: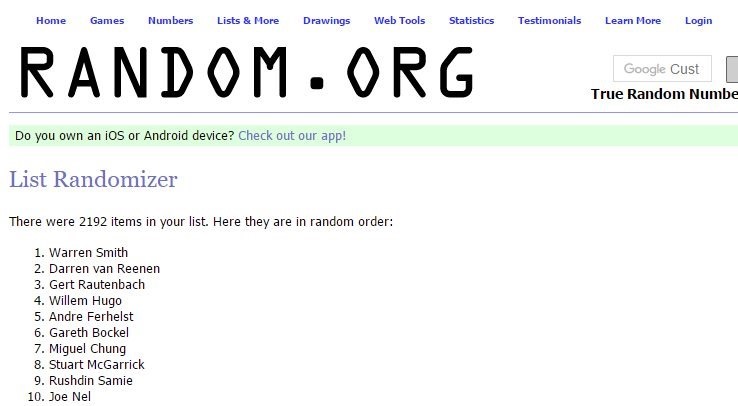 Warren Smith! We'll get in contact soon to organise delivery of your prize. Also, apologies to that one guy who entered nearly 2000 times despite the rules saying that you could enter once per wholly unique email address. All but one of those entries was removed.
Last Updated: June 7, 2017