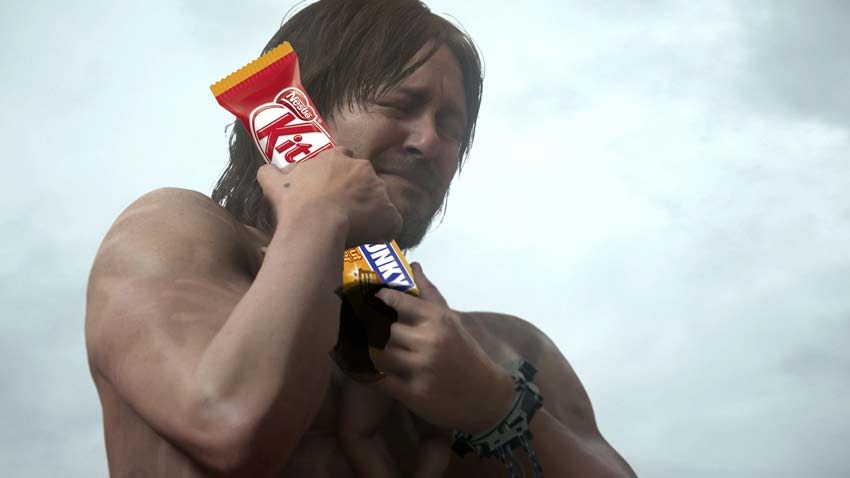 Just what kind of a game is Death Stranding? If this is your first time ever hearing of it or famed developer Hideo Kojima, worry not: We're just as confused as you are. And while we're hoping that Death Stranding isn't an elaborate beached whale simulator (HEAR THE SONG OF THE WHALE), we do know that it's a game built on experiences and the threads that connect us to each other.
Or some sort of weird philosophy, because who knows at this point. One thing that we do know, is that Death Stranding will be a pretty game. That's thanks to the DECIMA engine powering it, technology from the house of Killzone known as Guerrilla Games. It's a new approach for Kojima, who in the past made use of custom engines developed specifically for his Metal Gear Solid games.
But with some licensed software, development on Death Stranding is expected to be done at a reasonable pace. For Kojima at least. "Of course having an engine helps in that regard," Kojima said to Glixel.
The best situation is to create your own engine – then you have full control over it – but that would take us another five years. As you may know, I toured the world, and then landed on the DECIMA engine. And now we have that now, and we don't have to waste time creating one, so the overall length of time needed to create the game will be much shorter.

We're using Guerilla's engine, but we're not creating the same type of game as them, so we need to add to and modify it. We'll take those modifications that we've made and give them back to Guerrilla, and together we'll create an even more powerful engine. The original plan was to use just use what they'd built, but Guerrilla said "no, let's work on it together. Let's make the engine itself a collaborative effort." So we're working on it with them, and because it's two companies working on the same exact engine, we believe we're building it at twice the speed.
One other thing that Death Stranding will have? Hollywood baby! Specifically, digital likenesses of actors such as Mads Mikkelsen and Norman Reedus, who'll pop up to aid and antagonise players throughout the game. The weird thing however, is that the trailers so far have been eerily accurate so far in their recreations of these famous faces, hardly steering towards the uncanny valley factor that plagues many a production with humans who look like dolls dressed in human flesh.
"The basic, underlying technology powering the movies you mentioned and what we're doing here is fundamentally the same, but in one word the difference is "love", Kojima said.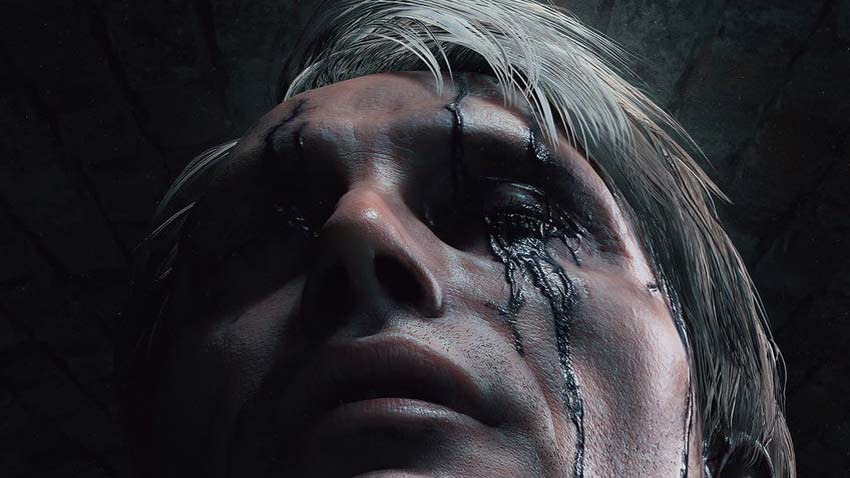 What I mean by that is once we have the actors scanned in as data, it's passed along to the creators, and it's about how much feeling they put into the actual work to make it look as cool as possible or as realistic as possible. We really love these people and the characters they play.
So far, Death Stranding looks creepy and serious. A tone you'd get from watching director Guillermo Del Toro run around a wartorn world with a literal capsule baby. But Kojima says that there will be some moments of levity peppered throughout Death Stranding:
Humor is a very important aspect for games. You play a game for a very long time – Death Stranding is a big game, too – and you put stress on the player and you lead them through peaks and valleys. Humor is an important aspect to make sure the player can enjoy playing across these peaks and valleys. So we'll have humor in this game too, but to a degree that it doesn't ruin the world setting. It will be at an appropriate level.
Death Stranding will be out eventually, although I wouldn't bank on it being anytime this year.
Last Updated: February 6, 2017