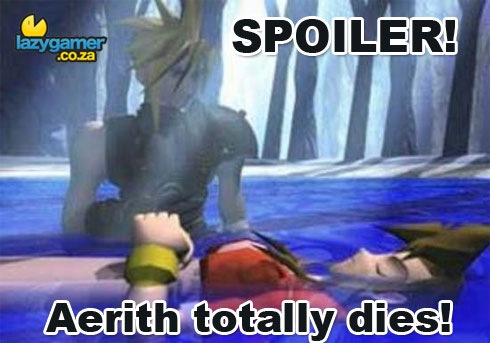 Those of you still haven't given up hope for a shiny new remake of just about everybody's Final Fantasy (not mine though..I reckon 6 is better) may just need to abandon all hope.
Yoshinori Kitase,the producer of Final Fantasy XIII (and director of VII) said in an interview that a remake would only be done if it were possible to complete within a year – and that it's a scenario that's somewhat unlikely.
"If it were possible that we had all the right facilities and the right environment to be able to make and prepare a Final Fantasy VII remake within a year, we'd very much like a go at it," Kitase said, with a rather obvious "but" on its way.

"But even Final Fantasy XIII has taken over three and a half years to create. If we were to recreate final Fantasy VII with the same level of graphical detail as you see in Final Fantasy XIII, we'd imagine that that would take as much as three or four times longer than the three and a half years it has taken to put this Final Fantasy together! So it's looking pretty unrealistic to happen!"
Final Fantasy VII could, if we extrapolate what's been said, could conceivably take up to 12 years to make. Move on. I think it really is time people put the 13 year old game to rest, and keep it in their hearts and minds as a fond memory. If you really want to replay the game, it's available on the PSN as a PSOne classic, meaning it'll be playable on your PS3 as well as your PSP.
Source : Techdigest
Last Updated: February 22, 2010