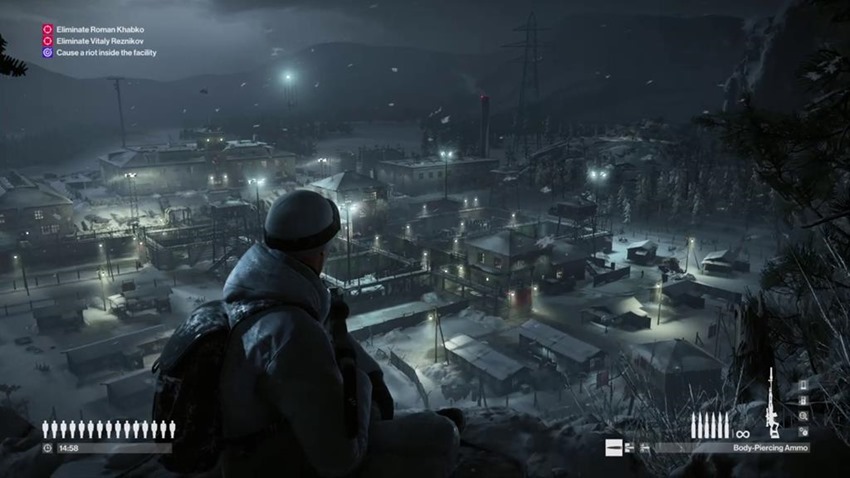 The more I think about it, the more I'm convinced that IO Interactive's Hitman series is an elaborately staged theater production. All the world is a stage, and every civilian, character and mark within Agent 47's drama club is an actor who knows their role and are determined to keep the show going even when the script has been altered by rewrites.
Rewrites in this case being a string of grisly deaths that are totally accidental, as Agent 47 makes sweeping changes to his production. In the latest Sniper Assassin map, 47 is once again in the director's chair as he watches a new show unfold, this time tasked with cutting a corrupt Siberian prison warden and a burly Bratva leader out of the play and covering his tracks in the process.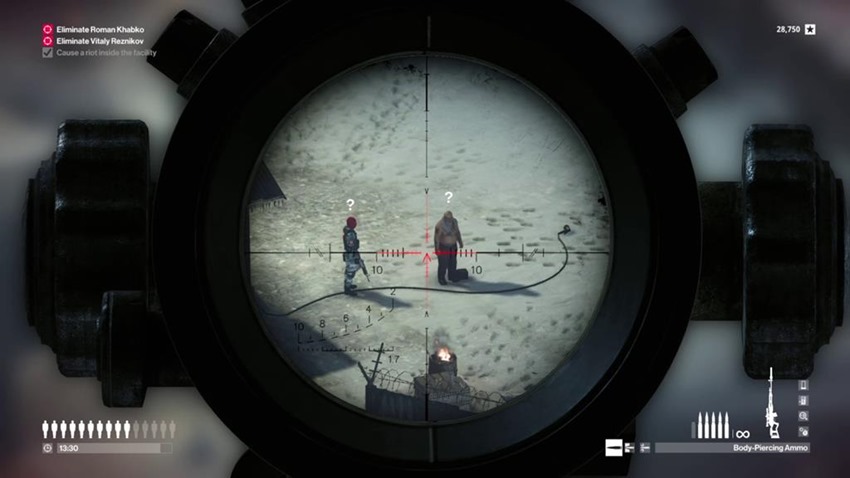 Much like the Hantu Port and Himmelstein maps, 47 is once again perched in a prime position to take shots at enemies and fulfil his contract. It's business as usual, as the Siberia map is one that can be tackled in a variety of ways: You can choose to learn the movement of every actor on the field and devise a strategy to eliminate targets in a specific order that doesn't raise any suspicions, chuck the plan to hell and see if your trigger finger is quick enough to match a bullet to marked grey matter or you can just mess around.
That's the real joy of this mission, as IO Interactive's sandbox is one that is filled with opportunity. Between the two targets you have to eliminate, the squad of Siberian Tigers guarding the prison and the extra objective of kicking off a riot there's a lot to accomplish within 15 minutes. What helps is that those 15 minutes are just so damn rewarding to sit through.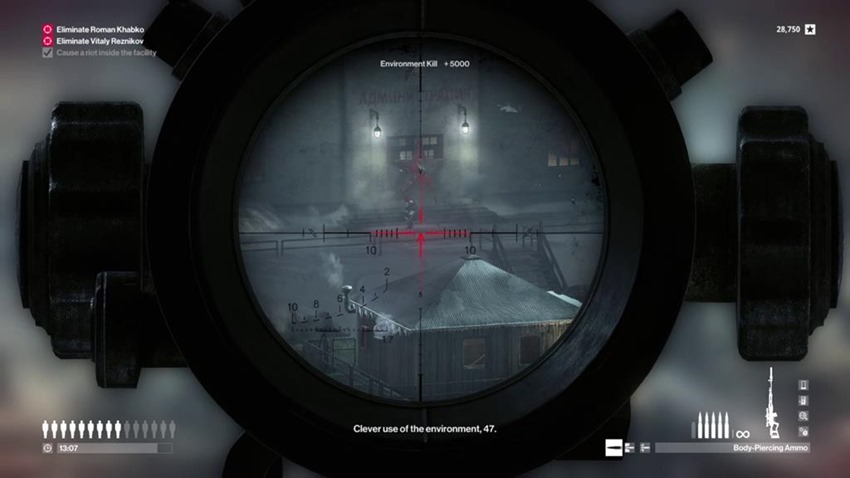 Stories unfold and opportunities to deliver the fatal blow rise up during that brief quarter of an hour as creativity isn't just encouraged, it's rewarded with upgrades to 47's sniper gear. Once you find your rhythm, the Siberia map unfolds like a checklist of kills to undertake: Do you wait for your target to step into view of a conveniently placed snowbank that you can hide their corpse in, drop some Soviet Union iconography on the heads of several marks or guide them with bullets into an explosive trap?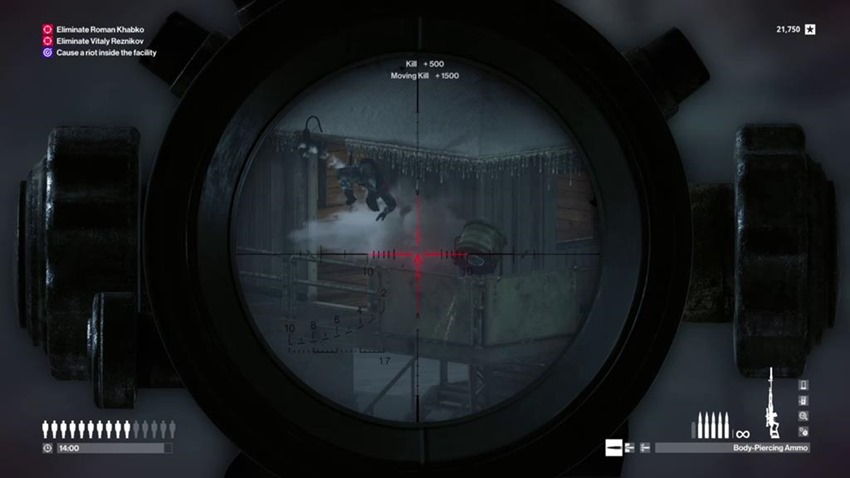 The choice is yours, and combined with Hitman 2's amazing visuals and its pitch-perfect sniper mechanics that allows you to deliciously slow down time as you squeeze the trigger, results in a third massively satisfying outing for Agent 47. While it's unclear if IO Interactive will pop a fourth map into the game mode within the current roadmap, the work done so far on the trilogy of long distance assassination isn't just gruesomely enjoyable, it's one of the best sniping games on the market today.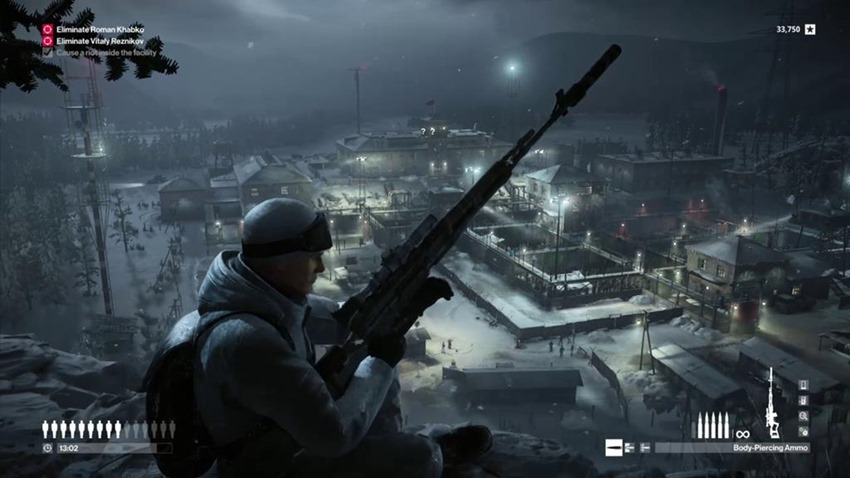 Last Updated: August 1, 2019