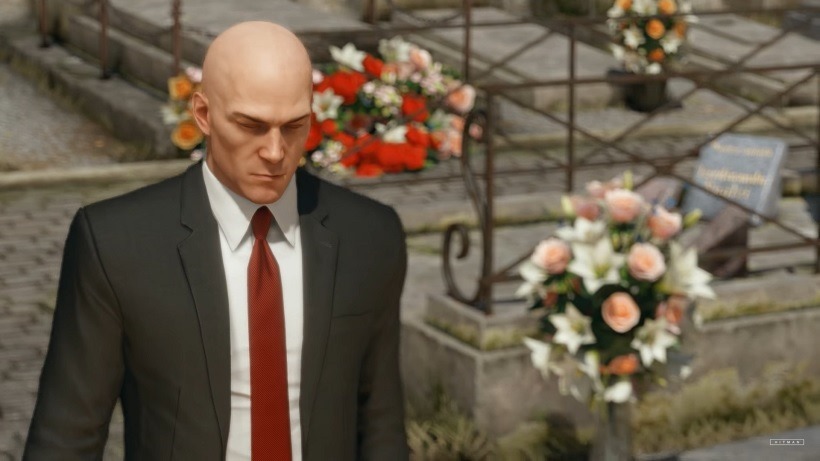 Hitman has always been a franchise I've never hesitated getting excited over, although the latest one (simply titled Hitman) has more causes for concernthan ever. It's got a weird purchasing model that splits up the game into many pieces, while emphasising competitive play through leaderboards and frequent assassination runs. And while that sounds confusing, the gameplay itself isn't. In fact, it looks rather beautiful in motion.
That's probably thanks to the gorgeous, sunny villas that Agent 47 finds himself stalking prey in while still looking like a pubescent teenager, and less thanks to seeing true gameplay. Still, it's fun to see the iconic clone sneak up on foes with all manner of weaponry, including a chef's knife, his legendry silverballer pistol and a sniper rifle that doesn't go with any disguise you could hope to wear.
When it comes down to raw gameplay, Hitman seems to be checking all the right boxes too. From what we've seen it's keeping the small sandbox approach that the series has been perfecting over the years, but with far more stealth gameplay along the lines of my favourite entry – Blood Money. Setting up kills to look like freak accidents has always been my favourite way to play, and Hitman certainly is littering its levels with the tools to do it.
But it's hard not to wonder about the weird way in which its being sold. Originally meant to release this December, Hitman is being sold in chunks. Only a handful of missions will be available at launch, while IO Interactive works on more to add in the coming months. You, as a player, can then choose to buy a pass to all the content outright, or buy it bit by bit. This segregation lends itself to the multiplayer nature of the game, but also means Hitman won't feature an interconnected narrative. It's just a collection of levels at this point.
But if the gameplay manages to hold up, it might not matter. Hitman launches next March on Xbox One, PS4 and PC.
Last Updated: October 29, 2015