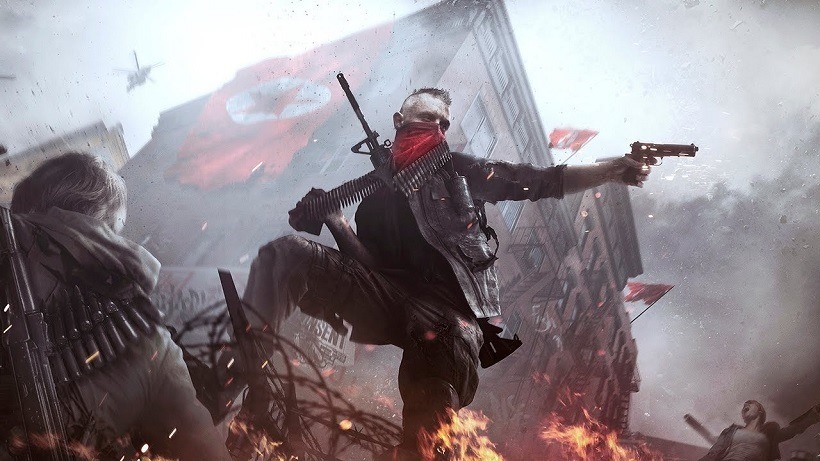 I haven't played Homefront: The Revolution. I wasn't nearly a fan of the original game, and the continued issues that this reboot/sequel encountered made it clear long ago that it wasn't going to be what it promised. And looking at reviews, that's exactly what happened. Although it is strange for the game itself to actually acknowledge this – in the first part of the credits no les.
If you actually manage to bring yourself to finish Homefront, you'll be greeted with an odd message before being treated to all the names that tried their best to make this into a game you should've enjoyed (and maybe you did). Before the names start rolling, the Game Director takes a moment to acknowledge just how troubled development was. The game swapped hands, changed owners and literally overcame every roadblock possible. In short, the game existing is a miracle of sorts.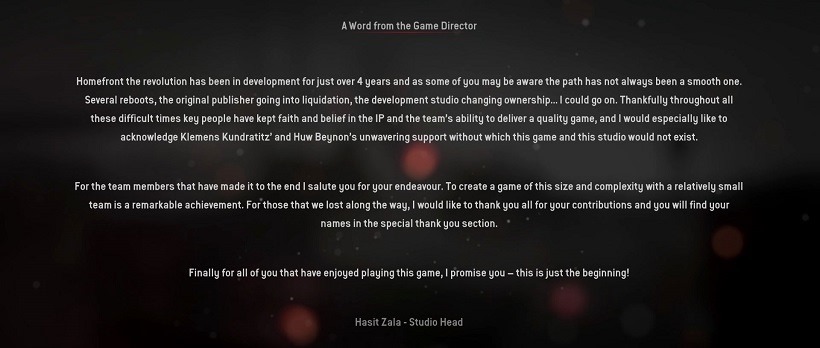 That's also selling it a bit short too. Homefront's original developers first closed down, after which the game was shifted around THQ and eventually landed up at Crytek UK. THQ then shut down, Deep Silver picked up publishing and everything was fine for a while. Soon after Crytek UK ran into massive financial issues, the Game Director left, Deep Silver bought up the IP and said Director re-joined. All that happened within four years, which is disruptive to say the least.
See it as an excuse or an honest admittance of failure, but it's still strange. Not because we rarely see this in the games credits (usually retrospective takes months to arrive), but rather that an admittance like this is bundled in a game that is still costing you full price to play. That's more down to publishing demands than development studios wanting to maybe scrap the idea entirely, but it's still not enough to soften a blow like Homefront seems to be delivering.
We haven't yet reviewed the game, but it's telling when so many critics are saying the same things about it. Homefront is a bit of a mess, and even their development team knows it.
Last Updated: May 19, 2016