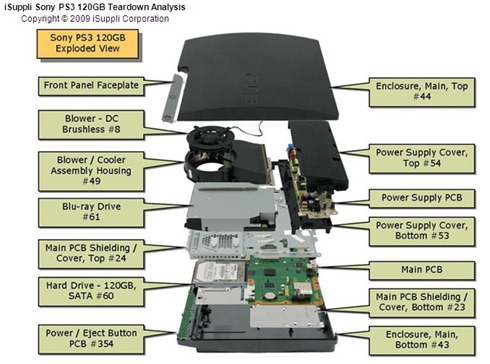 We keep on hearing about how Sony are still losing money on the PS3 and that it costs quite a bit more to manufacture than they are selling it for.
Well unfortunately Sony will not release exactly how much it costs to manufacture a PS3 but iSuppli have been dismantling and costing consoles and other technical goodies for quite some time and the prices they quote are generally accepted as close to fact as we can get.
And according to them a PS3 Slim costs Sony $336.27 to manufacture while Sony then turns around and sells them for $299 in the States. Which leaves them short $37.27 per console.
That's not that terrible (it used to be a lot more) but then you check that against the latest NPD sales were Sony sold 710 400 PS3's in American alone… my basic maths makes that an incredibly eye watering loss of $26 476 608 in November alone.
That's 26 Million dollars or just under R200 Million…
According to the Internetz rumours the Nintendo Wii and Xbox 360 manufacturing costs are now both under the retail cost of the box which means those two aren't taking this sort of hit anymore.
It's not all doom and gloom however as Sony makes a percentage profit on every single PS3 game sold but seeing as we have no idea what that profit is I can't even use my Grade 2 maths to try and see if they are breaking even yet.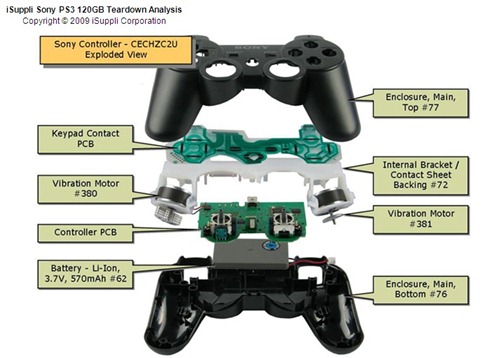 For the full technical breakdown click here
Source: Kotaku
Last Updated: December 14, 2009