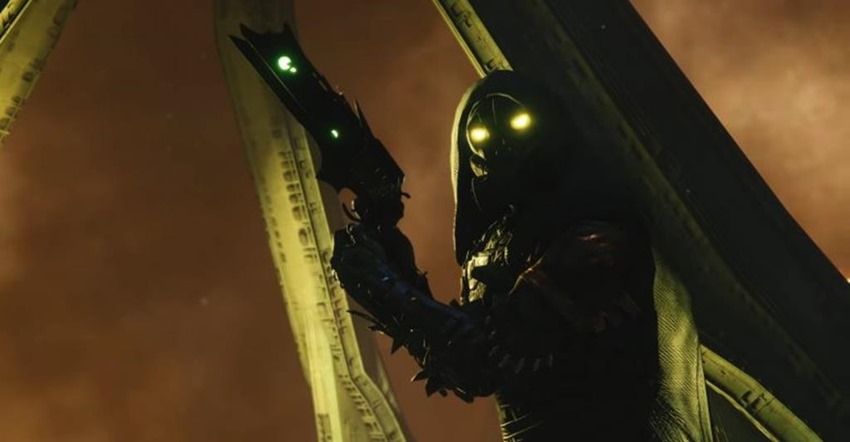 A hand cannon reborn! A curse reignited, as the legend of Dredgen Yor lives on again in Destiny 2. While the rogue Guardian may have fallen at the hands of Shin Malphur and The Last Word, Dredgen Yor's legacy lived on through the centuries thanks to one iconic weapon that would become the bane of many a Guardian in the Crucible: Thorn.
A revolver with the power to drain you of your very light, the Thorn is infamy wrapped up in darkness and several abysmal rounds of carnage. It's finally back, ready to cement its place as one of the most sought-after Exotics in Destiny 2 now that the Season of the Drifter has begun. How do you get it? Here's how!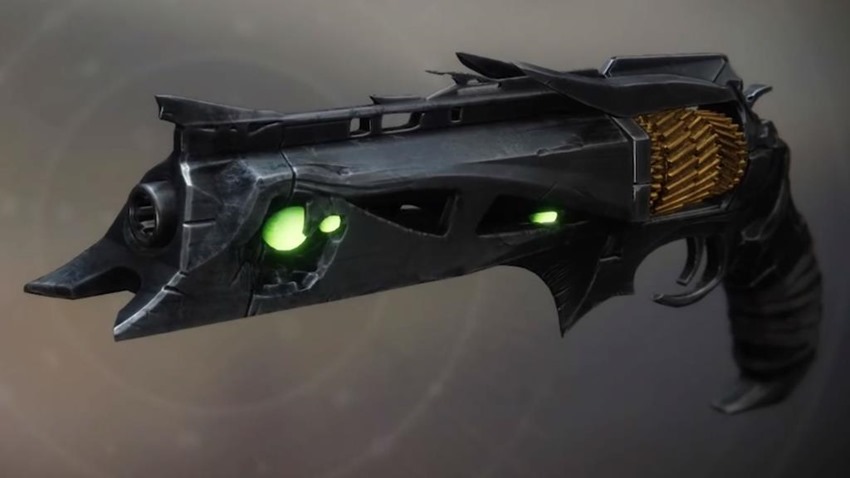 Visit the Salt Mines in the European Dead Zone
Over in the EDZ, you'll find the shattered remains of Thorn. Once you see the prompt "Sift through the ashes", activate it (Hold Square/X). Head through the Salt Mines, use the first Transmat, go up the hill and past the shield. In the cliffside is a small nook, which you can jump up into to find Thorn's remains. Here's a handy GIF to help you out.
Return the Ruined Thorn to Banshee-44
As per usual with these quests, Banshee-44 will want to take a look at Thorn. Head on over to his stall and pick up the next part of the quest.
Collect Hadronic Essence
You'll need to get some special ingredients to repair Thorn, in the form of Hadronic Essence. It's easy enough. Complete bounties on Io, or join a fireteam and grind away in the Crucible by defeating Warlocks. Alternatively, complete a Nightfall strike and you'll be swimming in the stuff.
Collect Plasteel Plating
Another easy resource gathering mission. Just complete bounties on Titan, take on Titans in the Crucible or do a few waves in the Blind Tier over in the Dreaming City.
Collect Sapphire Wave
The last batch of resources needed won't be too difficult to obtain. Do some bounties over on Mars, show Hunters what for in the Crucible or settle in for a few waves of Escalation Protocol and you'll have what you need to start the next step of the Thorn quest.
Defeat Guardians in the Crucible with a Void hand cannon/Void abilties
And now the fun really begins. If you're rocking a Void hand cannon, it's time to practice your sharp-shooting skills as you use it to defeat your fellow Guardians. There's only four of these particular hand cannons in the game though, so chances are you probably dismantled them already and need to spend some Legendary Shards on forging a new one. A quick recap of those particular guns that are valid for this step:
Thin Line
Kindled Orchid
IKELOS Hand Cannon
That one from Trials of the Nine I can't remember get off my back mom
You can also use your Void abilities to get an edge in this step, which is good news for Warlocks who like to hand out Nova Bombs. Even though the one good Crucible ability they were given was nerfed. I will not forget this, Bungie.
Speak to Tyra Karn at the Farm
Holy crap, I forgot this place even existed. Just look at all the fresh Guardians clucking about. Anyway, have a chat with Tyra, nod while you pretend to listen and it's off we go!
Complete a harder version of Savathun's Song that'll have you swearing at the screen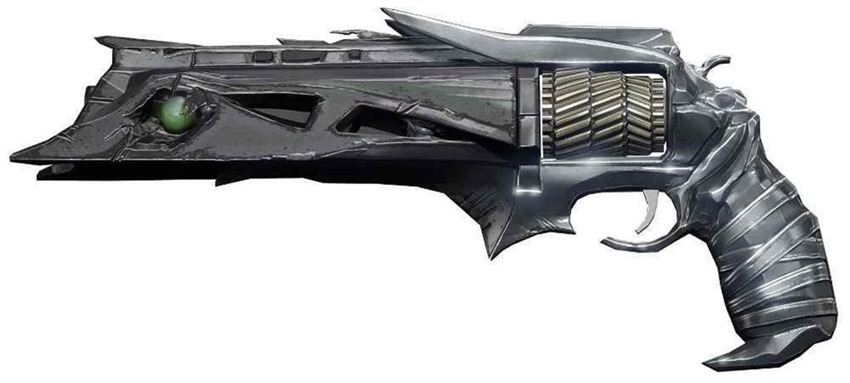 All you have to do now, is take on the Taken Queen's forces in a much more challenging version of her Strike. Enemies are naturally hardier and tougher, while the final boss encounter will also see you taking face a pair of Hive Knights (or Wizards, depending) on steroids by the name of Sardav and Telesh.
With that done, Thorn shall be reborn and added to your inventory. Get ready to be a pain in the ass in the Crucible. Just like it was, in classic Destiny
Last Updated: March 13, 2019