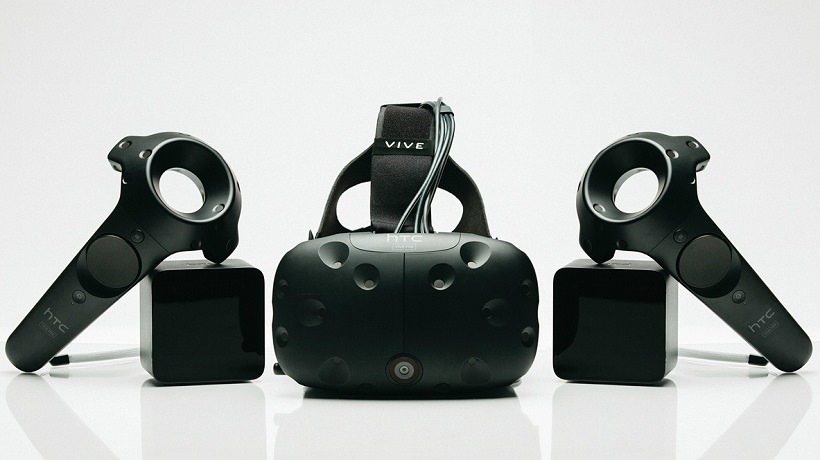 You remember the Vive right? The virtual reality collaboration between smartphone makers HTC and Half-Life creators and Steam owners Valve? Nothing? Well the HTC Vive is one of the big three VR solutions set to launch this year along with the Oculus Rift and PlayStation VR, and it's pretty damn interesting. Best news is that it's still on track for an April launch, and pre-orders go up at the end of next month.
That's exciting, right? Well if I'm going to be frank, the pre-order debacle revolving around the Oculus Rift last week sort of knocked the wind out of my sails. Turns out the virtual reality is going to cost a truckload this year, with the Rift alone retailing for no less than $600. That's a beefy price tag for a device that still requires an incredibly powerful PC to run, and it might be no different for the HTC Vive.
While requirements are around the same, the Vive packs a little more in the box than the Rift. First off is the two light cameras, which scan a space in your room to create a virtual box that users will be able to walk around in. That's over and above the (now wireless) controllers, which feature an array of buttons, touch pads and sensors for the cameras and headset to detect. A headset that now also features a front camera, so you don't have to come out of VR to see the world around you.
It's a lot, and technology like that doesn't come cheap. Regardless of that I'm extremely excited for the Vive, because out of the three VR headsets out this year (all of which I have tried) it's the most exciting of the lot. Slipping on the Vive last year at Gamescom was a treat, and the first time that the escapism of virtual reality really worked on me. For 30 minutes I wasn't in a room at the back of an expo centre. I was under water, in a kitchen, in front of a massive blank canvas and more, all while being able to move and manipulate the virtual space around me.
It left me kind of bewildered.
One of these encounters in particular took me onto a nearby table – after which I was rudely greeted by a spider coming up to my torso. Being utterly petrified of the creatures in real life, I immediately jumped back – uneased by the mere presence of the digital being as it scurried along in the opposite direction.

And then it hit me. This is what I want virtual reality to be. This is what virtual reality should be.
There's no talk of price yet, but if that sounds interesting to you then the pre-orders next month might've just shot up in your priority list. That's if they ship here at all (unlike the Rift, which doesn't).
Last Updated: January 12, 2016