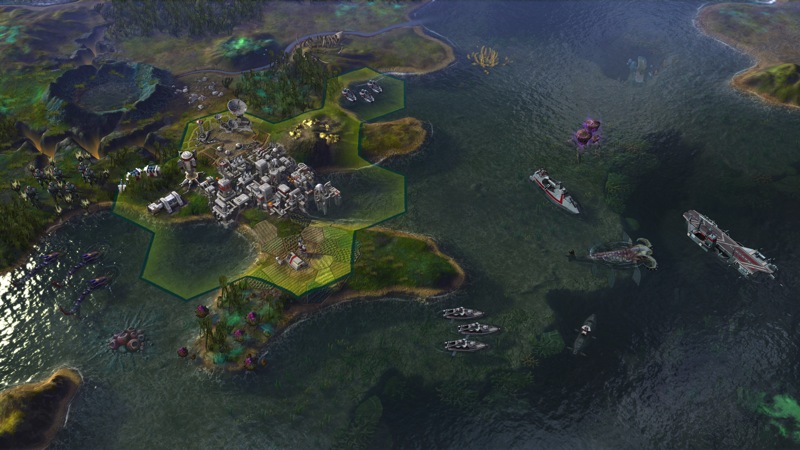 I was intrigued by the idea of hybrid affinities in Civilization: Beyond Earth's expansion. I usually ended up with a couple of points in other affinities when I played Civilization: Beyond Earth – either I grabbed them through research or through weird quest decisions. However it happened, I was rarely purely one affinity and I thought Hybrid Affinities could add to that experience. A new video explains what makes these new affinities unique.
As usual, the Firaxis guys did an awkward live stream to talk about the game, and it's now available to view on YouTube:
The units certainly look cool and I'm glad to see the military improvements from hybrid affinities. I guess I'm just a bit disappointed, though. I was hoping to see something a bit deeper, beyond "just" unit changes. What about hybrid city designs? Aquatic units with hybrid elements? There was so much that they could have done with this. Granted, they totally overhauled the diplomacy system in Rising Tide and added aquatic gameplay, so that's quite something. I probably shouldn't complain about the affinity stuff, but it just doesn't feel as in depth as I would have hoped – more like an after thought for some unit upgrades.
What were you hoping for in the expansion? Is the aquatic gameplay reason enough for you to grab this game, or are you all in after hearing about the overhauled diplomatic system? Do the hybrid affinities actually change anything for you? I suppose that I rarely take a military approach to the game means that military unit changes don't really blow my hair back.
Last Updated: September 4, 2015