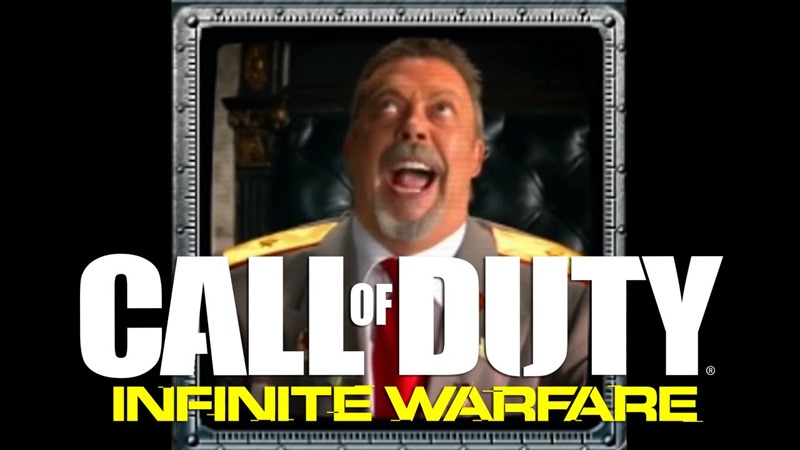 In space, nobody can hear a tween shout obscenities about your mom and her genitalia. That's not just a terrible joke, it's science beeyotch yeah. After all, space exists in a vacuum, a cold and dark void which swallows all sound and hope according to the people responsible for episodes of Invader Zim. And when it comes to video games, sound is important, crucial even. How do you balance science with Call of Duty's approach to actually creating plausible technology and scenarios in those games?
With even more science, that's how. Think about it: Sooner or later, the Moonraker Wars will begin and humanity will find itself engaging in some actual space battles. Besides having to contend with zero gravity and space bullets, not being able to hear your surroundings and any danger around you would pose a massive threat to any would-be Roger Moore.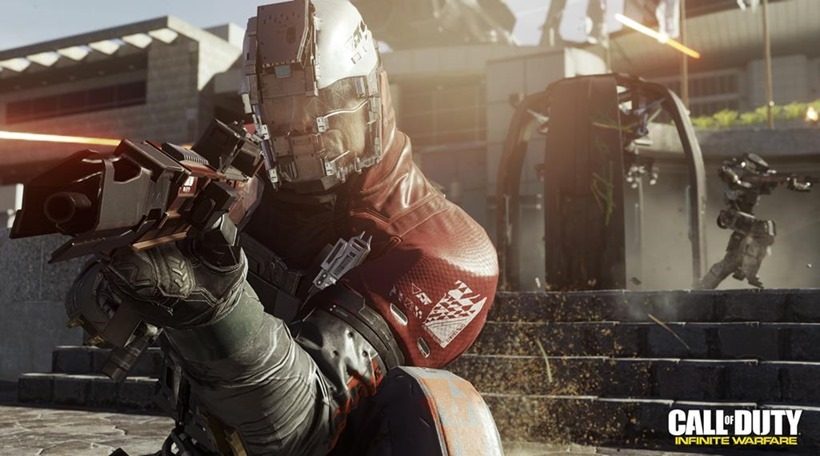 Call of Duty: Infinite Warfare has a plan to counter that however. In a military setting, "the absence of sound would actually be very detrimental," senior art director Brian Horton explained on the PlayStation Blog, detailing how your future warfare suit can simulate the sounds of bullets and explosions buggering up your personal outer space.
In the game, there's a way your suit can simulate those sounds and impacts through photons so that you have a tactical awareness of your environment. We've dampened the sound a little, but it's still there to make sure the player has a good time. This is actually not science fiction either–it's actually very plausible.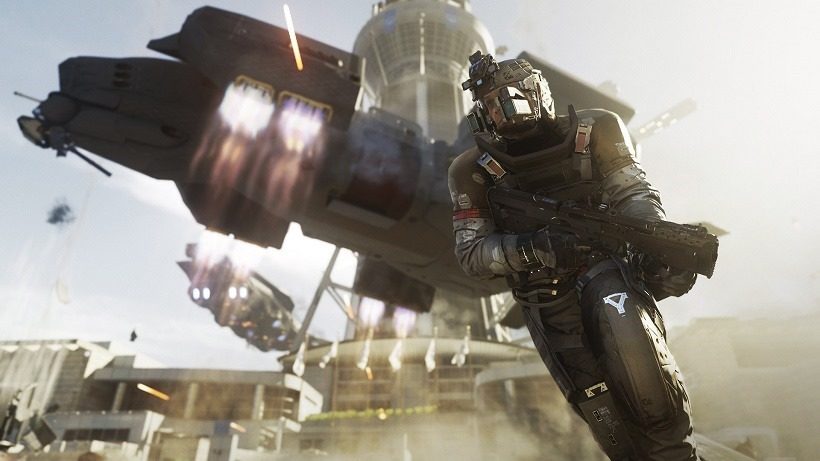 The only piece of advanced technology that is a real stretch (HA!), is the grappling hook which players can use to get around the zero gravity of space more easily. That gameplay mechanic is there to essentially keep Call of Duty's trademark fast-paced combat alive in Infinite Warfare. But in an actual zero-G situation the grapple tech would not be nearly as effective. "That grapple mechanic is–for us–pushing toward the boundary of science fiction, but you can still imagine someone engineering it," Horton, explained, detailing how there always needs to be a balance between realism and fun.
You have to stretch and squash and work with the facts to get what you really want from the experience," he said. "So, we do take some licences with the science–this is a mass-market product after all, like an action movie–but we really want to make sure we're not going into laser beams and aliens.
Call of Duty: Infinite War launches into orbit in November, as it waves goodbye to old-gen systems at long last.
Last Updated: June 24, 2016