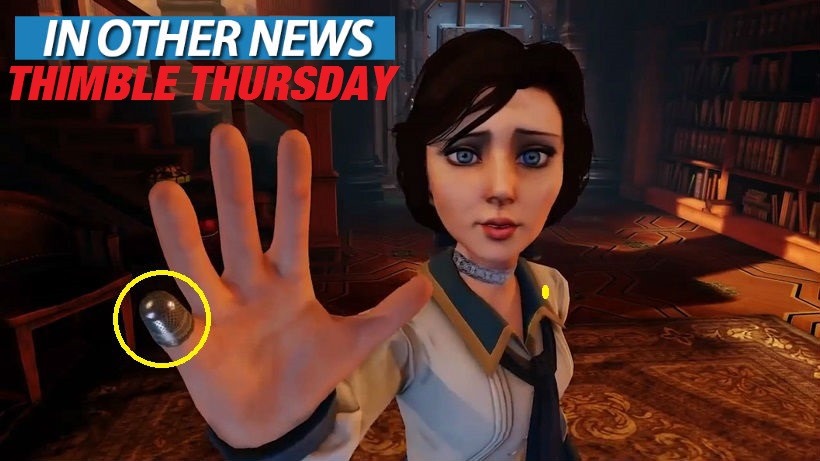 Hey everybody, got your festive faces on?  In little over two months, it'll be Christmas… can you believe it? I don't remember much of 2015, truth to be told. If anything, it's been nothing but a blur of Geoff and Gav taking turns to fire me, to the point where I've lost count. What are we on now… 84681? Damn… I'm definitely not putting this job on my résumé!
In Other News: a massive space game is being made, vending machines in Japan now lend out umbrellas, Paranormal activity is heading to select theatres, and the bogeyman.
Here's the news we didn't post today because we were too busy spamming everybody with a million random chat emoticons.
News
After Nine Years, Massive Space Game Might Finally Get Made
Harmonix employees might be posting fake reviews of Rock Band 4 on Amazon
Shenmue 3's Yu Suzuki details battle system, new characters and moreSay Goodbye To The Borderlands 2 Loot The World App
Losing Dead Island 2 project was a "catastrophic blow," says former dev
Stuff
Japanese Vending Machines Now Lending Out Umbrellas
Rebellion have bought the 'Woolfe: The Red Hood Diaries' IP
Scribblenauts team seeking $500K for its next game through Fig
Paranormal Activity VR Demo Heading To Select Theaters
Videos
Get Up to Speed on the Entire Back to the FutureTrilogy in Just 90 Seconds
Dota 2 Top Pro Plays – Frankfurt Major Qualifiers – Ep. 17
5 Reasons FNAF is about The Bogeyman – Culture Shock
What's on @ The Movies
There's money, crime and betrayal in this trailer for JOY
This first trailer for JANE GOT A GUN will kill you!
Marvel TV rumours: IRON FIST replaced by SHANG CHI, THUNDERBOLTS pitch scrapped and more
Director of ANT-MAN set to return for sequel
Model: Thimble
Last Updated: October 22, 2015