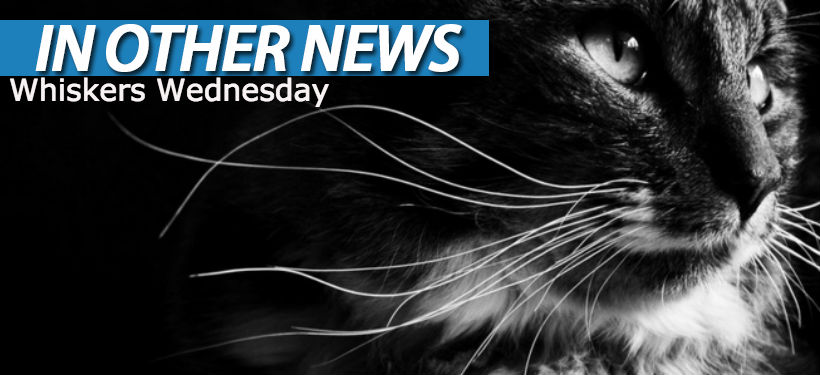 I was considering using a wet picture of Mars for a water Wednesday ION, but I was already so tired of all the astronomy-based tweets and jokes this week already. Instead, I figured we all needed something in the middle of the week that was quite and harmless, like kitty whiskers.
In Other News: Suplies DLC, AMD expands embedded range, a new kind of Stanley Parable and eSports needs to tick these boxes to make more money.
Here's the news we didn't post today because we were too busy figuring out what we want to eat at Rocomkamas next weekend.
News
Surprise new DLC sails into Super Smash Bros. for Wii U
The Beginner's Guide is the new game from the creator of The Stanley Parable
Might & Magic Heroes 7 out now
AMD has expanded its embedded graphics lineup
Telltale's Back to the Future Series Being Re-Released on PS4, Xbox One
Stuff
Five factors key to making eSports a $1bn business by 2020
Guild Wars 2 lead designer has joined Amazon Game Studios
Vidja
Last Week Tonight with John Oliver: Migrants and Refugees
The Settlers Online: XXL update – Blue Byte Backstage
NBA 2K16 Presents: Hoops & Hip Hop
The Movies
Last Updated: September 30, 2015