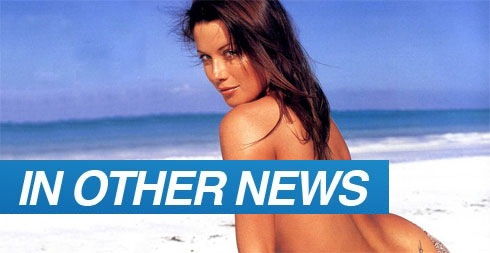 Today's actually a pretty important day in South Africa's history. 100 years ago today the separate Cape, Natal, Transvaal and the Orange Free State colonies united to form the Union of South Africa, a dominion under British sovereignty. 51 years later – on the same day – it broke free from the empire, becoming the Republic of South Africa, making CR Swart the country's first state president.
Of course, our country as we know it was really only born with the universal suffrage in 1994. Hooray for democracy! Using that famous Greek system, I voted to include South Africa's own Roxy Ingram in today's header pic.
Here's the news we didn't post because..well..it's Monday and we're hungover.
News
Bioware adding multiplayer to Mass Effect?
Treyarch : We're a 100% COD Studio Now
Beyond Good and Evil 2 NOT cancelled?
Stuff
Street Fighter on Facebook
7 Annoying Types of Gamers
Iron Man and War Machine Tekkies
Dreamcast Modded in to Boom Box
Videos
Ninety Nine Nights 2
LEGO Prince of Persia Minimovie
Last Updated: May 31, 2010