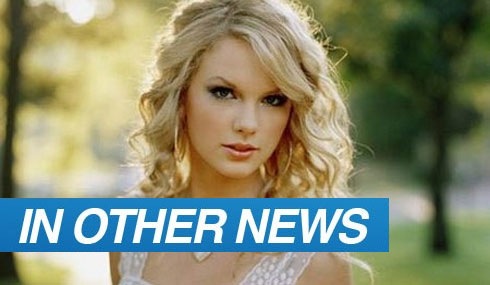 Today's Kanye West's Birthday, and in hon…Yo Geoff. I'm real happy for you and Imma let you finish, Nick's one of the best writers for the site of all time. Of all tIme!
Yeah well, you know what? Screw you Kanye! Just for that I'm putting up a pic of the infinitely more lovely Taylor Swift.
Here's the news we didn't post because we've been too busy freestyle rapping. Word.
News
DJ Hero 2 Officially Announced
Crackdown 2 DLC to Change the Game
Bodycount to have Co-op Missions, No Campaign Co-op
FIFA 11 to have custom chants

Stuff
Xbox Live Deal of the Week – Serious Savings
iPhone 4 Hands On – Pics and Video
Videos
2 iPads, 1 iPhone, 1 Expensive Racing Game
Kane & Lynch 2 – She'd Better be Worth it!
The Sims 3 : Console Confessions
Last Updated: June 8, 2010