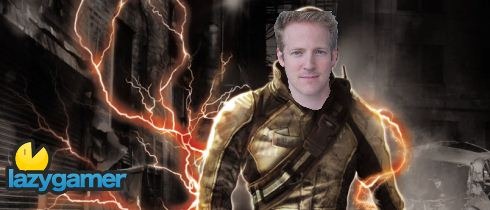 Is it just me or have their been more than the average PS3 related leaks this year?
Earlier this week we had the Resistance 3 banner being passed around the Internet and then yesterday we had that rumour about an Infamous movie and now we have David Sullivan tweeting that he just auditioned for the role of Cole in Infamous 2
"First voiceover/motion capture audition today for a video game. Re-casting of Cole in the sequel of Infamous. "I'll melt your face."
Now if the previous rumour is to be believed and there is a movie in the works it would make perfect sense for whoever is chosen as the Infamous movie actor would also be the Infamous 2 voice actor.
If David manages to land the lead role in the movie it would most probably be the highpoint of his career to date as his profile page doesn't have anything that is jumping out at me.
Some of his more unique appearances were in Astronaut Farmer, Karma Police and Hot Sluts…
Last Updated: October 14, 2009