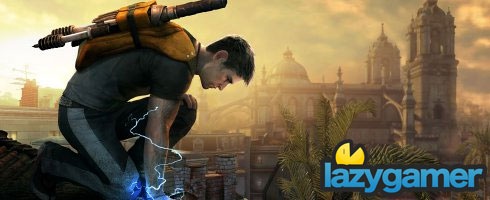 Sucker Punch, the developers of PS3 exclusive Infamous – and its recently announced sequel – have thanked Uncharted 2 devs Naughty Dog for the help and inspiration they received in the design and production of their latest super-hero gig.
"Our visit to Naughty Dog really showed us some things where they just have better approaches to some problems and we've been able to fold that stuff into how we're doing things," said Sucker Punch's Conrad Zimmerman.
"And it's not just technology, although there's lots of stuff there. Just their approach to how they integrate their game design with the story design. It's great to see a team you respect – and any reasonable person would have a lot of respect for those guys given what they've been able to do in the last 20 years – and see how they work and how they decided to work that way and be able to apply those lessons to the way we go about things."
Zimmerman said the team would like to be able to "make as big an improvement between inFamous and inFamous 2 as between Uncharted and Uncharted 2," saying "that's the overall goal" for the team.
One very obvious bit of inspiration they drew from Naughty Dog is their newly redesigned protagonist, Cole, bears more than just a passing resemblance to a certain Nathan Drake. Judging from the leaked crazy gameplay trailer, they've improved in terms of presentation and storytelling – and inFamous 2 is looking pretty damned fantastic.
Last Updated: July 5, 2010