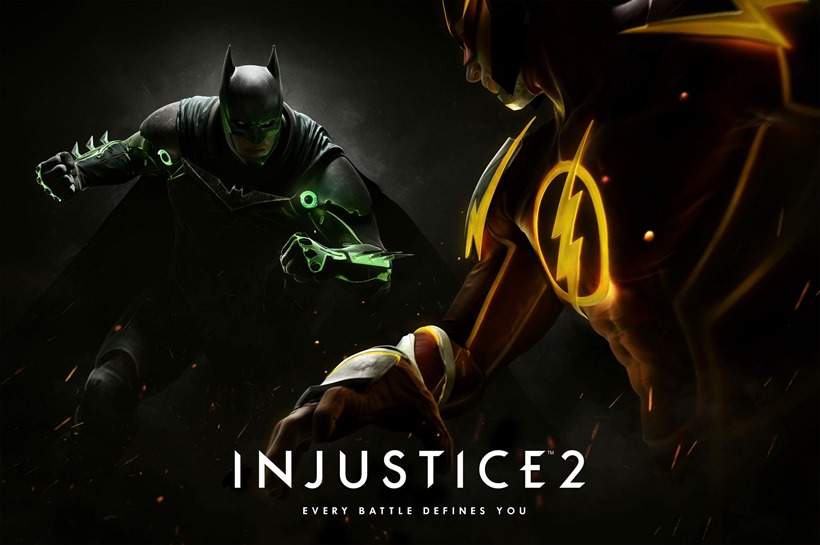 No more leaks. Time to fight. Here's the first trailer for Injustice 2, out next year.
So what's different this time? Gear. Lots and lots of shiny gear, as each hero and villain has apparently raided Toyman's workshop to get their hands on some armour. Including Superman and Supergirl, Kryptonians who are usually durable enough to withstand the force of nuclear blasts. Well alright then. "We are super excited to announce the latest installment of the Injustice franchise, Injustice 2, coming to Playstation 4 in 2017," NetherRealm Studios community specialist Tyler Lansdown wrote on the PS Blog.
As the sequel to 2013's Injustice: Gods Among Us, we wanted to come out swinging. We're doing all of the things you'd expect from a sequel. We're adding new characters, new environments, and we're taking environment destruction and interaction to the next level.

But we didn't want to stop there. At NetherRealm, we always want to make games that are fun, challenging and innovative. We strive to give players a level of control that makes playing our games a truly personal experience. For that reason, we have introduced a brand new Gear System, allowing players to build their own version of Superman, their Batman and ultimately, their Injustice Universe.

The Gear System uses RPG-like mechanics to reward you with loot drops every time you play the game. With each loot drop, you will earn character-specific gear to outfit and power up your roster – changing not only the look of each character, but your fight strategy and your personal approach to every match. As you gear up your characters, you're building a roster of DC Super Heroes and Super-Villains that reflects your choices, and your preferences, which can be vastly different than your opponents.

A few play sessions in, you can expect your Aquaman to look and play different than anyone else's Aquaman you may come across.
My microtransaction senses are tingling. Injustice 2 drops next year.
Last Updated: June 8, 2016