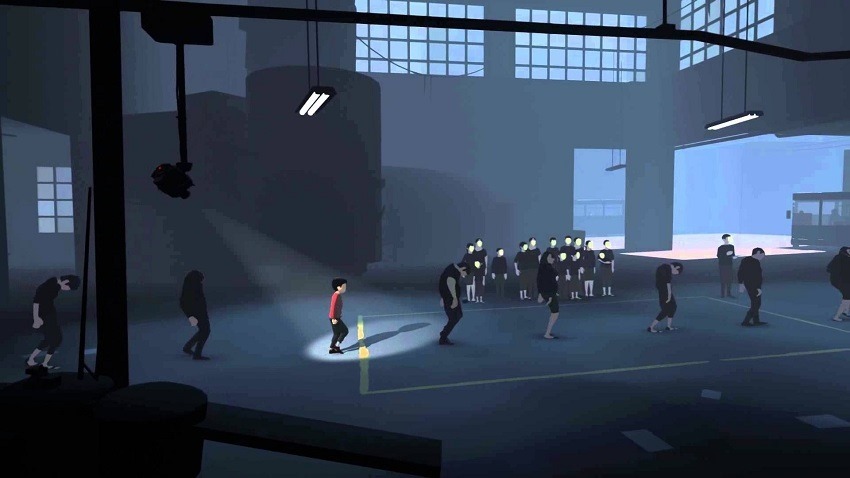 Last year belonged to Playdead, the little Danish independent studio that spent six years crafting their near masterpiece, Inside. Although mechanically very similar to their equally stellar debut title, Limbo, the team took an incredibly long time crafting their puzzle platformer. And it shows in the pristine polish of the final result, a master class in design and direction harmonising beautifully together. But it does mean that you should temper your excitement for their next project, which they've already started teasing.
Releasing a single image on social media, Playdead have already started work on their next title after shipping Inside to most platforms in the middle of last year. The image doesn't do much else aside from ignite the imagination, as a sole figure in seemingly an environmental suit looks to be dragging another figure in a gloomy, dark environment. It screams Playdead from every angle, but does not really reveal much else about the project.
Thanks for your warm reception of INSIDE. Since release, Playdead founder Arnt Jensen and the team have been working on the next adventure. pic.twitter.com/RfejnH39mR

— Playdead (@Playdead) 20 January 2017
The timing of the release is a little more interesting, given that Playdead's co-founder Dino Patti was forced out of the company just a few days prior. This could be Playdead's way of showing that the departure in no way signifies closure for the studio, and that work carries on as normal. That does, however, mean that we're likely going to be waiting a while still for anything else concrete regarding the project, given that Inside took the studio six years to develop after Limbo.
But if it results in quality again, I suspect there aren't many around that would be disappointed by that. Playdead have found a groove they're comfortable with in their games, and it's clear that their attention to detail and feel is what sets their projects apart from anything else attempting to resemble it. Seeing a sneak peek at their next work is exciting, but I'm completely fine with this disappearing from public view until they have something more substantial to tease us with.
Last Updated: January 23, 2017