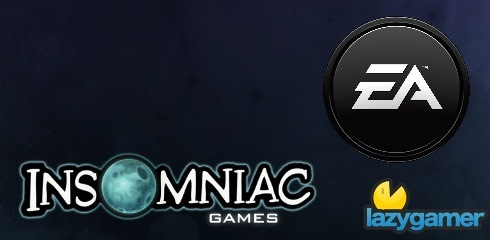 In some hugely surprising news released overnight it was announced that the highly respected developer, Insomniac Games, has signed a single game, single IP publishing deal with EA Partners.
Insomniac are best know for the Ratchet & Clank series and more recently the Resistance series, so obviously the first question on everyone's mind is when are these two going to be available on the Xbox 360.
The answer is never. Insomniac and Sony have both clearly communicated that both these IP's are PlayStation exclusives and will not be making the jump to the Xbox 360.
Rather Insomniac are going to be developing some brand new IP in conjunction EA which will be released on multiple platforms.
The big question really is why would a successful studio walk away from 12 years of Sony exclusivity? According to the Ted Price, founder and CEO of Insomniac games
"Working with EA Partners allows us to extend the reach of our games to a multiplatform audience while retaining ownership of the intellectual property,"
David DeMartini from EA Partners had this to say
"Insomniac is renowned for their commitment to quality and their ability to create unique, exciting worlds for gamers to explore. We look forward to help them bring their next blockbuster franchise to the millions of diehard Insomniac fans on PlayStation and the soon to be millions of diehard Insomniac fans on Xbox 360"
I would have thought that something this big would have waited until E3 but I guess they felt like getting the drop on us and if you are a fan of conspiracy theories then possible Insomniac wanted to take a stab at Guerrilla Games by stealing some of their limelight.
I have mentioned before that Insomniac must get a little pissy about the fact that Killzone received so much financial backing and marketing love from Sony when Resistance was also an awesome shooter and was released on time.
As for EA, it seems they are on a major drive to sign new publishing deals with existing studios and I have to admit that I am glad they are going this route instead of acquiring studios as, good attentions aside, that didn't seem to work out for most of it's acquired studios.
Last Updated: May 26, 2010