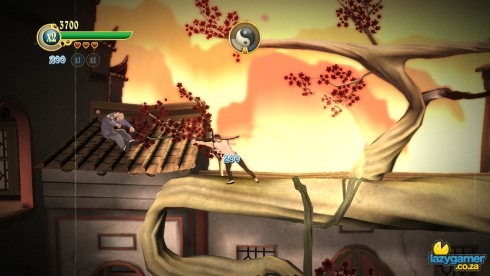 Just yesterday I was chatting to the wife about the lack of co-op games going around at the moment.
Granted we have tons of co-op games that we can play online or split screen but I have never been a fan of split screen and I am not buying another console just to play co-op.
However out next fix has just been announced in the form of Invincible Tiger: The Legend Of Han Tao which is being billed as a old school movie styled fighter… not that I know what that means.
But what really appeals to me was the fact that it is being developed with story mode co-op and it looks like it will be a single screen co-op adventure.
There hasn't been much announced by this game yet but I am imagining a Double Dragon styled arcade game only with better graphics and a more in depth fighting system.
Click on the screenshots below for the larger images
Last Updated: February 23, 2009