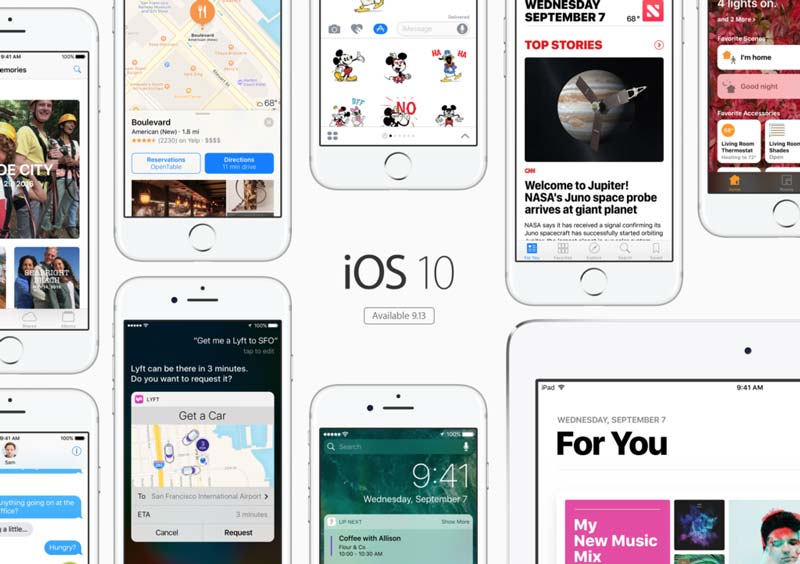 Apple's iOS 10 is a rather great update for their iPhone range, aside from the troubled few that are finding their devices bricked after download. Those that do manage to get through (like myself and most people I know) will have a host of new features to meddle with. One of those is the new keyboard, which now allows users to search for GIFS using keywords. Although you might want to be very careful with what your search term is.
Reported by Deadspin and then verified by The Verge, it seems that while Apple has tried to keep explicit content out of their new GIF search, although some keywords are still throwing up some alarming NSFW results. Deadspin found that searching the word "butt" brought up a ridiculously sexual GIF of My Little Pony, while The Verge received word from a consumer that a search for the word "huge" introduced her 8-year-old daughter to a woman performing oral sex on a "well endowed male."
These were all part of the default library of GIFs available through iOS 10, much to a parent's horror. Tassie Bethany spoke to The Verge about the ordeal.
"I see the image come up like, holy shit, whoa whoa whoa, that's a hardcore porn image. I grabbed the phone from her immediately. She typed in the word 'huge,' which isn't sexual in any nature. It's just a word, not like butt or anything else."
Since then Apple has removed results for both search terms, but it's clear that some might still allow this sort of content through still. It means Apple will need to really fine comb their default library to avoid even more incidents of this, which just stacks onto the growing pile of fixes iOS 10 needs.
But hey – at least the phone isn't exploding when you try charge it, right?
Last Updated: September 16, 2016