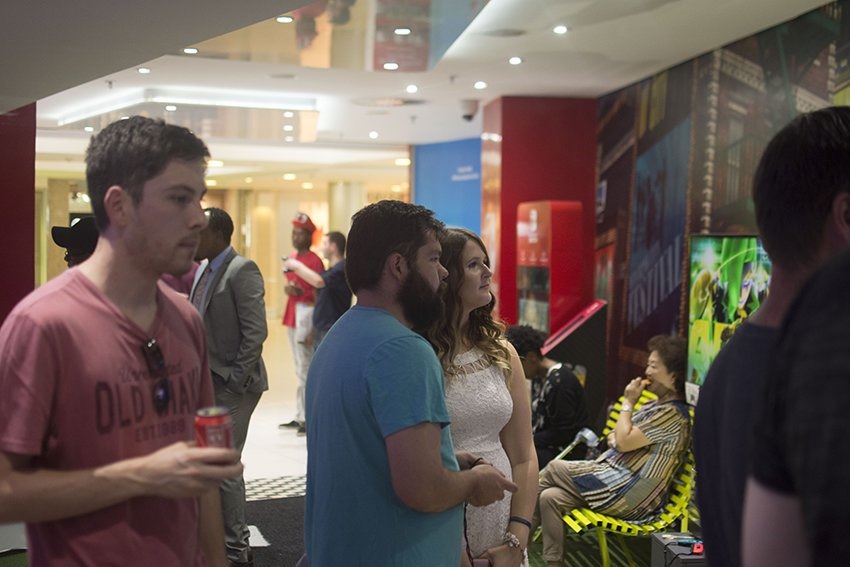 Last night, thanks to the lovely people at Nintendo Distributor South Africa, we ran an ARMS event that saw one lucky human walking away with a Nintendo Switch.
In a battle of JHB vs Critical Hit, we put forth our best ARMS player to take in the challenge. We chose Alessandro, and that may have been a mistake. The event followed Nintendo SA's rules and structure, and I have to admit that I found it a little on the silly side. Of the attendees, only seven were drawn from a bowl to compete in a series of matchups for a point tally.
If any of the players got the requisite score first, they won the Switch. If however, Alessandro had won, everybody in attendance would have had their names put into the pot for a draw to win the Switch. While the structure worked, it does mean that not everybody who attended got to play. Had I missioned through Sandton mid-week traffic, and not even been able to play for the Switch – leaving everything to fate and Sandy – I'd have been annoyed.
That said, it was a lot of fun, and there was food, drink and merriment a-plenty. A huge thanks to Nintendo Distributor South Africa, and to every one of you who came through – even if you didn't walk away with the Nintendo Switch.
Another thanks to HeyJoburg's Shayne Robinson who came through and put together this video:
Last Updated: February 2, 2018