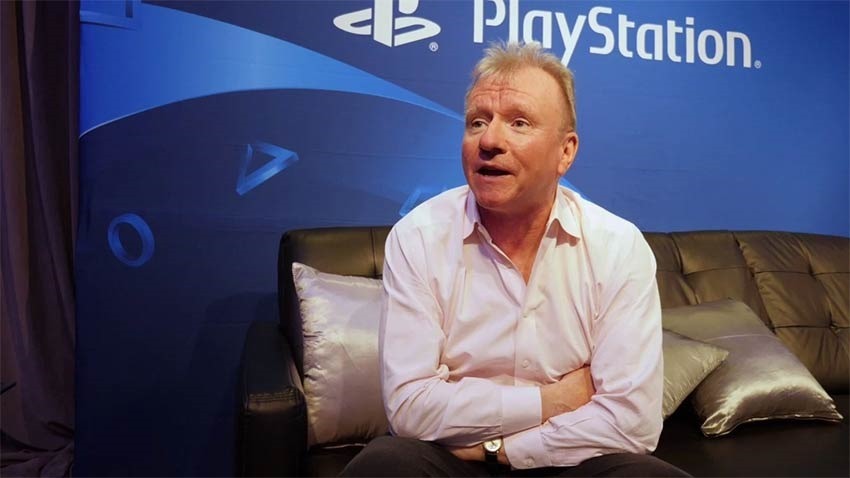 On April 1, current deputy president of Sony Interactive Entertainment Jim Ryan will climb a little higher up the ladder, to take the mantle of President. That puts him in charge of Sony's PlayStation business. He'll switch roles with current president John Kodera, who'll now be tasked with growing the system's network services.
"I've seen the PlayStation business grow and change massively since the very early days," Ryan said in a statement, "and I hope to be able to put that experience to good use in reinforcing the foundations of the Game & Network Service business, and in evolving the entertainment that PlayStation offers to its engaged and passionate community."
Jim Ryan has been with PlayStation since 1994, having headed up the European side of the business before moving on to become Deputy President.
"Our Game & Network Services business has grown into the Sony Group's largest business in terms of both sales and operating income," Sony CEO Kenichiro Yoshida said in a statement. "Furthermore, our business in this domain holds significant importance as our growth driver going forward. At the same time, this industry is relentlessly fast-moving, and to remain the market leader, we must constantly evolve ourselves with a sense of urgency."
As part of that evolution, Ryan will head up PlayStation, while Kodera will lead the charge in growing the Networking parts of the business.
"Jim Ryan has been long committed to the growth of the PlayStation business for the last 25 years," said Yoshida. "I believe that this new structure – where Jim will manage SIE's overall organization and operations, and which will allow John to focus on the key mission to further develop PlayStation Network that has now grown into an immensely large platform with over 90 million Monthly Active Users worldwide – will enable SIE to accelerate its innovation and evolution even further."
I still miss Jack Tretton.
Last Updated: February 12, 2019