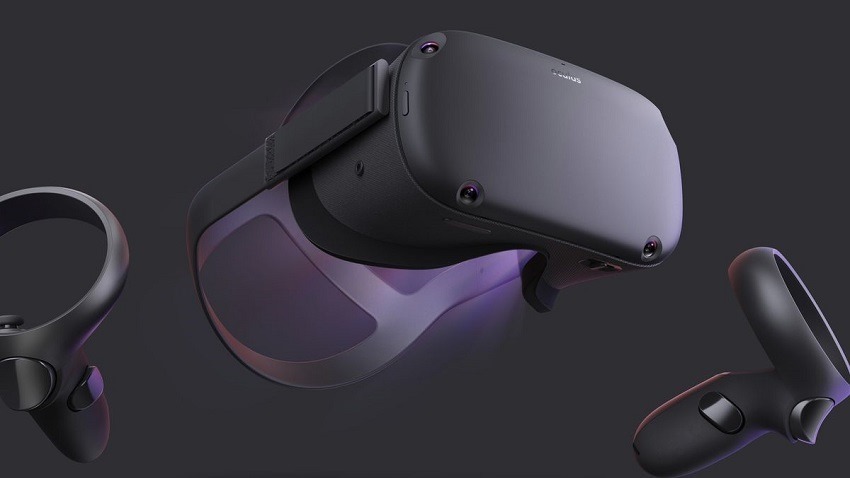 Earlier this week Oculus took the big step towards making VR even more mainstream than it has become since the launch of the Oculus Rift. The company launched a new standalone headset earlier this year in the Oculus Go, which promised smartphone-like performance in a headset that didn't need a smartphone to function at all. With the Quest, the latest headset slated to launch next yet, Oculus made a bolder prediction. They promised something closer to the Rift in quality, without the need for a PC or any wires and cameras attached. A claim that employee John Carmack is being a little bullish on.
Speaking at Oculus Connect 5.0, Carmack cautioned potential customers that there's simply no way yet to replicate Rift-like quality on a device that requires no additional hardware. He likened the Quest to older last-gen consoles in quality, perhaps indicating the gap that it would have to the Rift as older consoles do to the current market. Games on older hardware generally ran at 1280×720 at 30FPS, while the Quest needs to deliver 1200×1200 to each eye while maintaining a framerate of 72FPS. That's a lot more pixels to fill, and only on-board hardware to do it.
Carmack's claims make sense, because the Rift technically doesn't do anything without a powerful PC attached. That PC is likely equipped with a GTX 1070 or higher to deliver buttery smooth, high fidelity VR. It also draws a lot of power, around 500-650W when you consider the whole system. The Quest, Carmack says, will only draw around 5W – which again highlights the gulf in power between the two devices. Carmack says developers will need to get smart with programming around the limitations, and suggested looking to lesson learnt during Nintendo DS and original PlayStation 1 development for inspirations.
That doesn't mean the Quest is suddenly dead on arrival. Oculus understands that their market isn't only the niche gamers with enough money to purchase both a capable PC and a Rift to boot. For VR to truly succeed it needs to be easy to use and accessible to purchase. At $400, the Quest hits that sweet-spot. Not requiring any additional setup or hardware while delivering similar (and in most cases, the same) gaming experiences that exists on its more powerful brother. That's impressive, no matter what corners are cut.
Last Updated: September 28, 2018