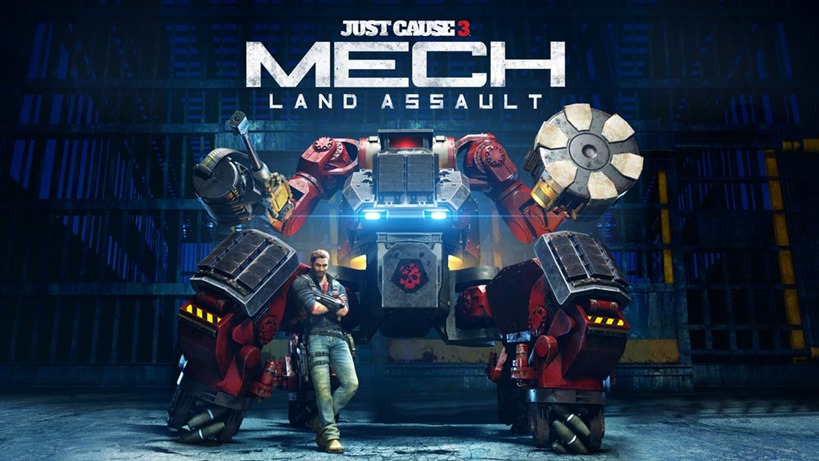 If you've got the season pass that is. A few months back, the glorious digital version of a Baysplosion in action, Just Cause 3, added some new content as part of a season pass that sounds like a cover band of the musical super-group Earth, Wind And Fire. Episode the first in that season pass was all about air superiority, as local dictatorship removal expert Rico Rodriguez got a substantial boost to his wingsuit.
And while the actual story content was nothing more than a handful of missions and an airship to conquer, it was that increase in gameplay that made it fantastic. Rico Rodriguez already plays like the bastard child of an orgy between Spider-Man, the Punisher and Wolverine. With that wingsuit upgrade, it was clear that Iron Man was a late arrival to the scene.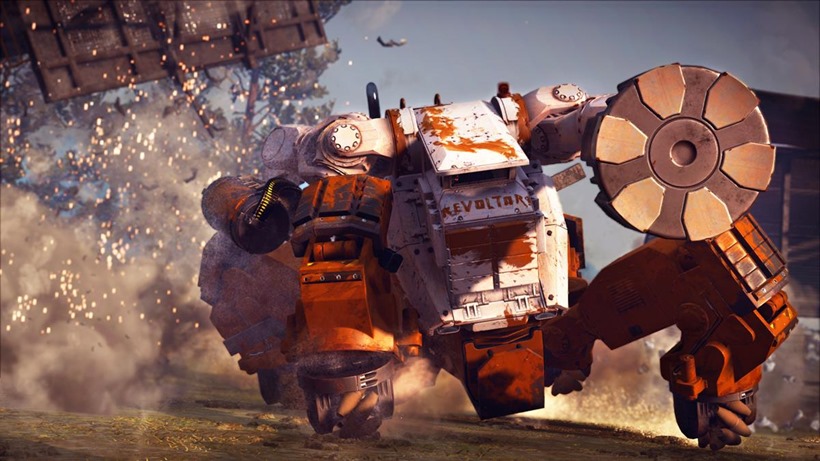 This week however, Rico is going back down to the ground. The Mech Land Assault DLC arrives on June 3 for season pass owners, and June 10 as an optional purchase. Rico will need to infiltrate the island of Lacrima this time, which unfortunately isn't a reference to the Fairy Tail manga. There's some abandoned eDen tech there, as well as a prison camp run by the Black Hand. And mechs that patrol the island.
Fortunately, Rico will be able to hijack his own mech and get his hands on a new Bavarium Power Core rifle. Here's the full list of features, copied and pasted below from the Square Enix press release: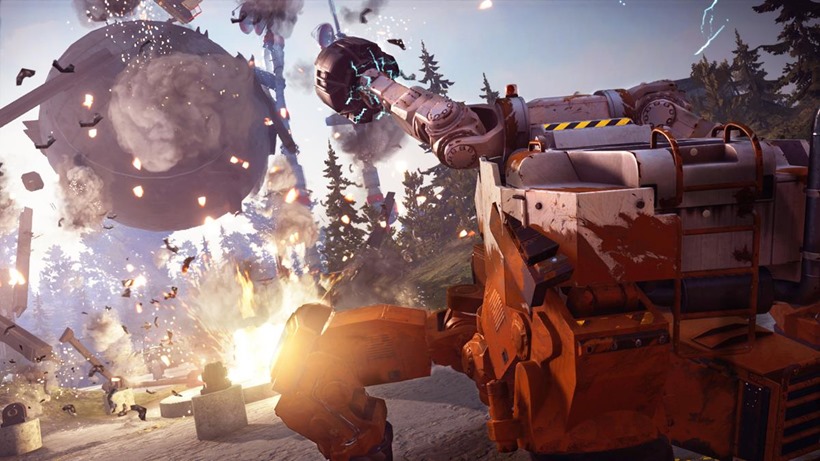 Pilot two types of powerful Mech and drive them anywhere in Medici.
Unleash the Mech's Gravitational Remote Influence Projector or "GRIP" to attract and hurl objects at your enemies.
Jump and smash helicopters from the sky or ground pound tanks with the GRIPS's "Force Pulse" attack.
Prove your skills and earn upgrades in Mech arena challenges.
Call in a Rebel Mech buddy for extra firepower when the going gets tough.
Includes a powerful new energy weapon, the Bavarium Power Core rifle.
"The Bavarium Wingsuit from the Sky Fortress DLC fundamentally changed how Rico could traverse Medici. This time, we wanted to shake up how Rico interacts with his environment in a similar way," Senior Producer at Avalanche Studios Tobias Andersson said in the press release.
The new Mechs allow Rico to throw enemies, vehicles and chaos objects around like tennis balls – increasing the scope for physics-based fun. Whether you're juggling a small car or punching helicopters out of the sky, the Mechs give you the opportunity to mess with your surroundings in creative, explosive ways.
Sounds rather fun. The final piece of DLC in this Captain Planet pack, Bavarian Sea Heist, will be out at the end of the northern hemisphere summer.
Last Updated: June 1, 2016