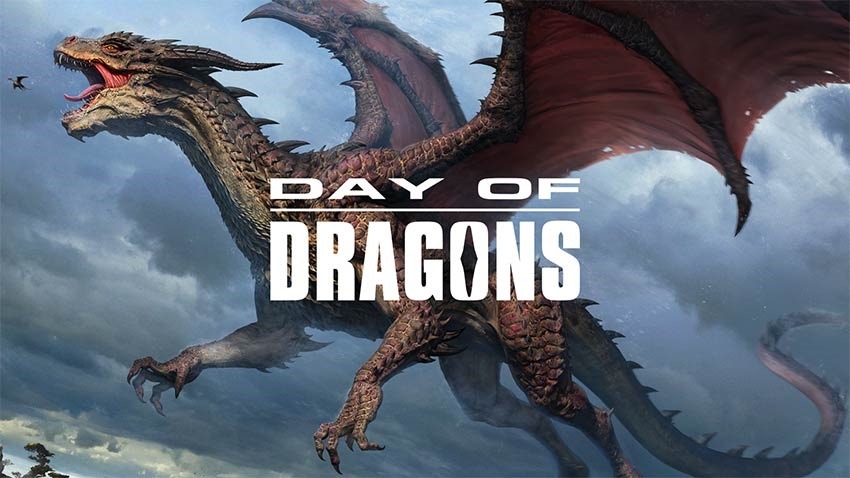 It's incredibly difficult to get a game Kickstarted these days. The crowdfunding model – once a great big lifeline for many developers – isn't as popular and successful when it comes to video games anymore. That's likely because there have been too many big failures; games that never really got off the ground despite reaching their targets. Day of Dragons, an "online creature survival sandbox PC game set in a large, beautiful, open world with multiple biomes" seemed like it would be one of those games.
It's in development by a small first-time studio, and when they launched the game on Kickstarter on 2nd of September, there wasn't an awful lot of traction around the game. They wanted to raise $12000 to fund continued development (it's ben in the works since 2017), but had only raised $1,300 in its first two days.
Then, says ICO Partners boss Thomas Bidaux, things changed when Harry Potter Wizards Unite launched their Day of Dragons event. Thanks to the Kickstarter already having the key SEO for that improbable collection of words, an inordinate amount of traffic was directed to the Kickstarter, which has since managed to raise $533,938 at time of writing – smashing through all stretch goals.
Here's a look at how funding's gone, courtesy of Kickstarter tracker, BiggerCake.
It's an unfathomably lucky break for the small team at Beawesome Games, but my god do they now have a lot of pressure to actually deliver. I hope it works out for them, because we've seen it happen before that Kickstarted games by small teams just end up disappearing into the ether.
Last Updated: October 11, 2019